2021 Applications are now closed
The Trees for Life Skills for Rewilding programme is an amazing opportunity for five people each year to spend 12 months, fully funded, learning  practical skills required to gain employment in the Scottish environmental sector. Training is provided by highly qualified mentors ensuring that the 12 month positions, along with the associated qualifications, give a real boost to trainees employability at the end of the programme.
Trainees choose to specialise in one of the following areas:
The qualifications linked to each traineeship do not require attendance at college, as trainees compile a portfolio of evidence gathered whilst carrying out on the job learning. They are accredited by the University of the Highlands and Islands or similar industry recognised organisations.
Due to social distancing requirements there are changes to living and learning arrangements for trainees this year. See the further details links for each specific traineeship to see where we anticipate trainees to be based and also where the majority of the learning will take place. Depending on the pandemic restrictions, there may also be opportunities for trainees to go on external placements with partner organisations such as the RSPB or one of many community woodland organisations, giving them the chance to broaden their experiences whilst also forming links with potential employers.
This project is made possible through funding provided by The National Lottery Heritage Fund "Skills for the Future" programme, which helps organisations deliver fully funded placements to meet skills shortages and diversify the workforce in the heritage sector. With these objectives in mind we encourage applications from anyone who is part of a community underrepresented in the environmental sector workforce, including young people, members of the BAME community and women who favour roles which have historically had a gender imbalance towards men. These groups have been identified as being poorly represented in the Scottish nature conservation workforce at the moment.
For further information, email traineeships@treesforlife.org.uk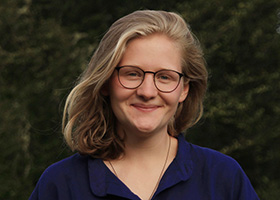 Catriona – Conservation and landscape planning trainee
I was brought up in the Highlands and have always had a keen interest in the natural world and the environment around me. I spent the last two years studying in Norway where they have no shortage of trees and I was inspired by the landscape and the many different ways in which they can use it. I am very excited about the possibility of learning about the landscape we have here in Scotland and how we can promote the regeneration of the forests and woodlands in a beneficial way to both landowners and the ecosystems that should be present here.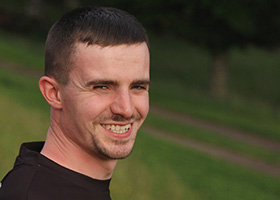 Graham – Community engagement trainee
Before joining the traineeship, I worked in retail and volunteered with a local charity. I recognised that although I enjoyed helping and engaging with people, I also wanted to work in an outdoor environment where I could develop my interest in nature and conservation. I am excited about the prospect of being involved with Trees for Life. I am looking forward to working with the local community and developing my skills and knowledge which will stand me in good stead for a future career.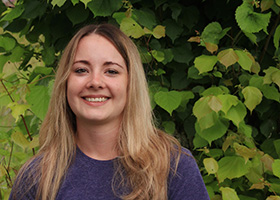 Heather – Deer and estate maintenance trainee
After having had various indoor jobs, I never really felt settled and I've always had a passion for the outdoors. This traineeship will help give me the foundations for what could be a fantastic future. During my time with Trees for Life I will be working towards my Level 1 Deer Stalking Certificate, a chainsaw qualification, completing outdoor first aid training and getting hands on experience with the deer stalker on the estate. Although it's only the beginning of the traineeship I'm looking forward to experiencing all that it has to offer.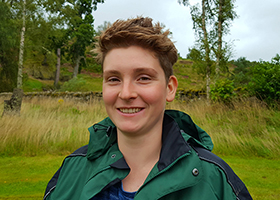 Louise – Tree nursery horticulture trainee
I wanted to work in conservation because the warming climate and degrading biosphere is the most pressing issue of our time. I also have always had a great interest in the Highlands and am excited at the opportunity to work with an organisation that is regenerating the forests and wildlife.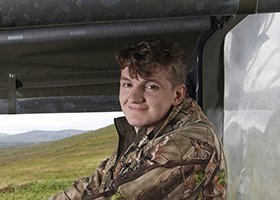 Callum – Deer and Estate Management trainee
I was working indoors as a painter and decorator and I felt like I wasn't in the right place and wanted to work outdoors. So far in the traineeship I have had the unique opportunity to work with the Trees for Life deer manager who has around 30 years of experience. A normal day for me would be working directly with the deer management team learning hands on skills in deer stalking and estate management. I am working towards the Deer Stalking Certificate 1 as well as completing a chainsaw qualification. These qualifications along with the practical skills I'm gaining will help me go forward and obtain a career in this sector.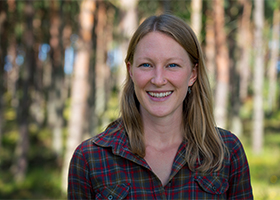 Georgie – Forestry and Land Management trainee
Prior to joining Trees for Life I was working in the commercial forestry sector, but felt I wanted more of an ecological focus in my work. The traineeship has provided me with the opportunity to develop my knowledge and understanding of native woodland restoration and management. I am helping to develop new planting schemes and manage woodlands in a way that prioritises ecosystem functions and delivers a wide range of benefits to both the environment and people. Working with Trees for Life has allowed me to make a significant change in my career direction and to gain incredibly valuable experience.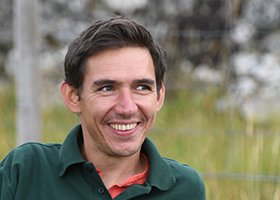 Nick – Tree Nursery and Horticulture trainee
Before moving to the highlands I was working in Devon and volunteering with a tree planting charity. I studied History and cultural studies at University and since graduating in 2008 I have done a variety of jobs. I developed an interest in horticulture and began volunteering and learning new skills. I found this work enjoyable and rewarding and I feel very lucky to be gaining professional training in a specialist tree nursery. The traineeship will provide me with skills and a diverse range of experiences that will be of benefit in future employment.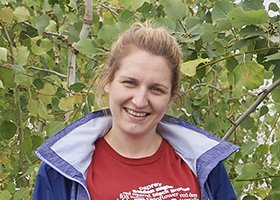 Rhona – Community Engagement trainee
After 8 years of working in the NHS, I decided that I would like to try a career change. I'd always been interested in conservation and environmental work, and felt that my experience of working with people and communities would transfer well to learning about community engagement with Trees for Life.
So far I've working on a variety of outdoor projects with adults and children. There have been opportunities to help with events and tours held on Dundreggan estate and at other local projects. It is an exciting time to be involved with Trees for Life, as they are expanding their community engagement outreach and connections with local people.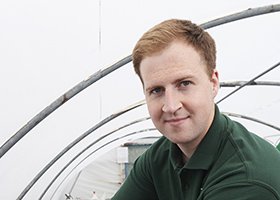 Tim – Tree Nursery and Horticulture trainee
Having previously studied and worked in Hospitality I decided that I'd prefer to spend more time outside than in. I have always had an interest in nature and the work that Trees for Life are doing to restore the Caledonian forest. Working in the tree nursery is a fantastic opportunity to develop skills that will allow me to progress a career in a similar role. I really enjoy my day to day work on the nursery and I am continuously learning how to grow the various trees species that make up the native forests of Scotland.