Jobs
Executive Assistant – Part-time (28hrs per week)
As an Executive Assistant with Trees for Life, no one day is ever the same. Your skills and contribution will enable our senior team to deliver the charities' goals and mission effectively and efficiently, by managing their time and using your excellent organisational skills.
The Executive Assistant will support the CEO, Senior Management Team and Board through providing an efficient and effective PA / administrative function and be accountable for the effective governance of the organisation, ensuring the statutory reporting and compliance are managed in a timely manner.
Salary £17,430 (FTE £21,788)
To apply for our vacancy, please send us a copy of your CV with a full covering letter, telling us why you feel suited to this role, to jobs@treesforlife.org.uk
The closing date for applications is Monday 12th April, interviews being held on Tuesday 20th April
Downloads
Executive assistant role description
GDPR privacy notice for applicants
New Trustee positions
We are looking to recruit new trustees in 2021, to join our current team of innovative and pragmatic Board members. Your skills and experience will enable us to ensure that our new strategy is implemented effectively and the charity is properly governed. If you have the skills, experience and time to commit to this role, then we would love to hear from you.
We are seeking to appoint Board members based on their experience and knowledge in the following areas:
● Charity fundraising
● Tourism
● Human resources
● Community development and engagement
We are also looking to diversify the Board and we would be very interested in applicants who are:
● Gaelic speakers
● Women
● BAME or other under-represented groups
Applications are particularly welcome from those aged 18-45 to increase the age diversity of the board and reflect the community in which we work.
Successful candidates will have a passion for conservation and be aligned with the values and ethos of the organisation. Your ability to support strategic direction will be important, as will your desire to act as an ambassador for Trees for Life. Ideally, candidates will be based in the Scottish Highlands.
For further information, please download the Trustee information pack below. Applications and further questions can be made by emailing jobs@treesforlife.org.uk.
Downloads
GDPR privacy notice for applicants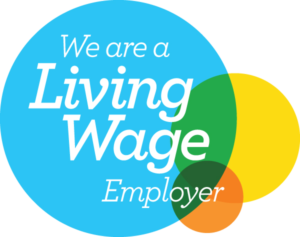 Traineeships
The Skills for Rewilding programme is providing 15 individuals with high quality, fully-funded training. Trainees participate in rewilding activities learning on the job whilst developing the practical skills and knowledge needed to work on landscape scale ecological restoration projects.
The 2021 recruitment process will open on the 15th of March and we are looking for five new trainees;
Two tree nursery horticulture trainees,
One deer management and estate maintenance trainee,
One digital marketing trainee,
One conservation and landscape planning trainee.
→ Find out more
View more