Funding reached for project that will bring life back to the River Affric
Thanks to our generous supporters, we have reached the £15,000 funding target for a project that will restore the forest to the upper reaches of the River Affric.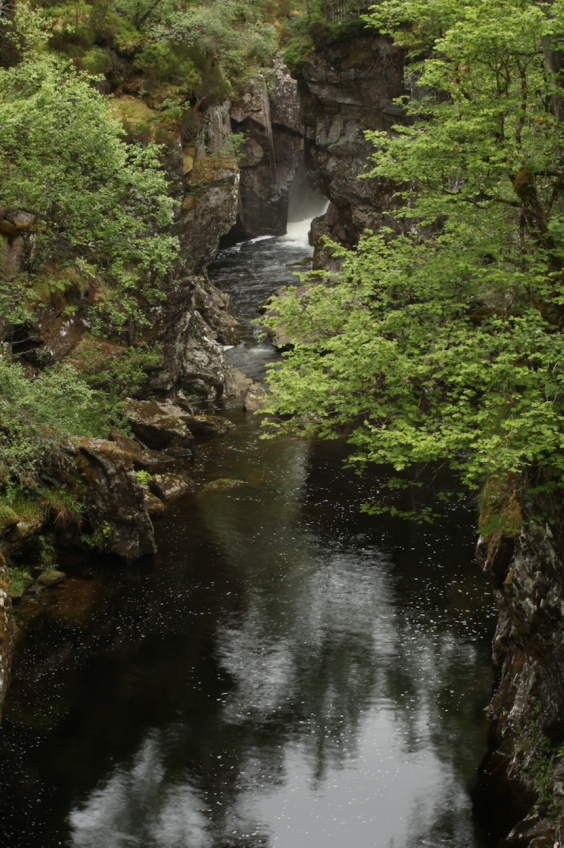 In the autumn of 2016 we launched the River Affric Rescue Appeal to raise funds for a new project to bring trees back to the banks of the river to the west of Loch Affric. The target was hit in just three months, which means that we can start the work with the help of our volunteers this spring.
The lower reaches of the River Affric are famed for their beauty, with native trees lining the banks. This area is a prime example of riverside or 'riparian' woodland. Unfortunately, the upper stretches of the river are treeless, leading to severe erosion of river banks, leaving a bleak, degraded landscape. Evidence suggests that there was once wild forest here, with alder, birch and eared willow trying to grow despite heavy overgrazing from deer.
"The existing, struggling tree seedlings beside the upper Affric show that woodland is trying to grow there again. We're delighted that we can now begin to help these young trees establish a new forest in an area where it will benefit life in the entire Glen." – Alan Watson Featherstone, Founder
The fantastic success of this appeal means that we can now progress with an exciting new three-way partnership between ourselves, Forest Enterprise Scotland (FES) and the North Affric Estate to create a series of stock-fenced exclosures strategically sited along this section of the river. These will be erected by our volunteers and will protect both existing, overgrazed seedlings and new trees that we will plant. We also have agreement for a new 40 hectare deer exclosure that will enable the restoration of a section of the River Affric adjacent to the existing Athnamulloch fence.
These rivers are an important source of life for many Highland glens. This project will protect and restore the River Affric's banks and create new habitats for wildlife. We would like to say a huge thank you to everybody who contributed to reaching this target, through financial contributions and by sharing the appeal with others.