Add to this grove
At thirty one years of age our loving, caring, beautiful, intelligent Jennie passed away, with total and dreadful unexpectedness, in her sleep, on the 24th July 2006 (the first birthday of her little boy, Thomas) at Van Mildert College, University of Durham. Jennie was there participating on a residential week study course, as part of the Psychology degree with the Open University, upon which she was engaged.
The truly loved wife of Lindsay, adored mummy of Thomas, cherished daughter of Helen and Peter Mallan, dear sister of John, and beloved aunt of Heather, our dearest Jennie's departure has left a huge void in all our lives.
Jennie was a musician. She played flute with the Glasgow Wind Band, and flute was her 1st study instrument throughout her studies for B.Ed (Hons) Music degree, which she gained from Aberdeen in 1998. She also had a beautiful soprano voice, and sang with the junior section of the Royal Scottish National Orchestra choir, and, later,
with the Glasgow Lyric Choir. In addition, she played piano, recorder and guitar.
After her probationary teaching period was completed with Glasgow Education Department she travelled solo around the world for two and half years, taking music with her, and sharing it with children and young people wherever she went France, Germany, U.S.A., Canada, Australia, New Zealand, Fiji, Samoa. Jennie was a superb teacher, one who encouraged her pupils to achieve their full potential. She had high standards. She expected much, but she also gave much. Those who knew her within teaching spoke of her being popular, a good mixer, willing to go the extra mile, enthusiastic, a woman of absolute integrity and considerable inner strength, sensitive and selfless.
All this, and with a ready smile which endeared her to all.
As Jennie was in her profession, so was she in life. Consistent in character, thoughtful, helpful, someone who,
when she began something always went on to complete it; a girl with a kind and caring heart,
a good sense of humour and a beautiful smile.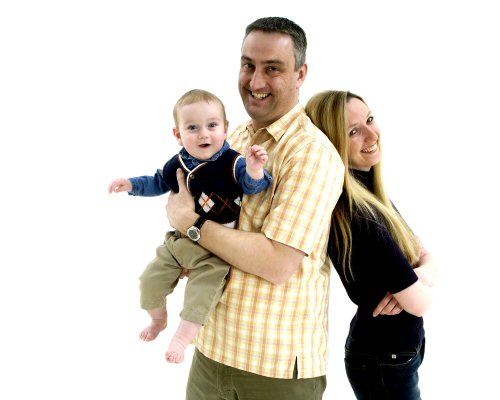 All that she was caught the attention of Lindsay, and when she returned from her world travels in June 2002,
their friendship quickly grew to much more, and on Christmas Eve 2002 they were officially engaged.
The travelling continued, but now with Lindsay at her side. A trekking holiday in Alaska where they camped in the wild, climbed a glacier field, went whale watching, enjoyed sea kayaking and white water rafting, took a sea plane into the Chugach Mountains all in a day's work for a woman who had scuba dived in the Great Barrier Reef and sky dived in New Zealand.
Throughout all her travels Jennie's love for her native land never wavered. She was a deeply patriotic Scot.
To paraphrase the song that her singer father made so famous, "These were her mountains".
The preservation of Scotland and her heritage was important to Jennie. This grove of trees is a fitting tribute to that vision. Her final resting place is on the enchanted Eildon Hills of the Border region.
During most of her teaching career Jennie had shown a particular interest in working with pupils with special needs. Even before she had completed her studies she had worked with adults with learning difficulties in camps in the USA. She worked in many schools specializing in pupils with physical, mental or behavioural problems. On her return to Scotland she started working full time at Kennyhill School in the East end of Glasgow. This school worked with pupils with moderate learning difficulties and emotional, social and behavioural problems. Many came from difficult backgrounds. Jennie achieved many great things with these pupils. Her belief that music can enhance the development of all people was evident in her enthusiasm and her popularity at the school. It was her desire to further help vulnerable children and young people that motivated her to continue her studies onto Psychology.
In June 2004, Lindsay and Jennie were married in Mearns Kirk, Newton Mearns a joyful day for all concerned.
Via Los Angeles and Las Vegas, an idyllic honeymoon in Hawaii followed, which included a helicopter ride over volcanoes, and a submarine trip into the reefs, as well as enjoying Waikiki Beach. A visit to Pearl Harbour followed and then the return journey began. Stop overs in San Francisco and New York allowed them to enjoy cable car rides, Alcatraz and an always to be remembered carriage ride round Central Park, albeit in Scottish style pouring rain.
A week's holiday three months later saw them in Sicily exploring the sites and artefacts of historical interest from the Greek and Roman civilizations, and, of course, climbing Mount Etna.
Hogmanay was celebrated on the Champs Elysees in true Parisian style, and Jennie made the time, with Lindsay,
to place a rose at Chopin's final resting place.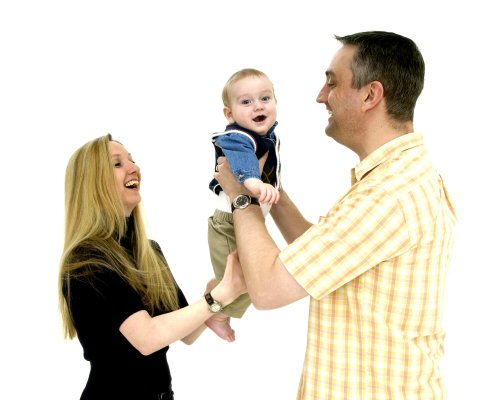 Thomas Dale Rutherford Brown was born on the 24th July 2005 and Jennie and Lindsay's cup of happiness was running over. Jennie was an adoring and wonderful mother, calm and serene. All Thomas' needs and requirements were attended to with the greatest love, and his developmental progress aided by Jennie's meticulous attention.
He benefited from massage classes, signing classes (to help communication prior to speech) , swimming classes,
play groups, and, three times a week, nursery school, to help social interaction, and also to allow Jennie study time for her Psychology degree.
Nothing that might be of benefit to Thomas was overlooked. Time with books, toys, music, trips to the park to feed the ducks, organic foods with lots of vegetables and fruit whatever Thomas needed Jennie and Lindsay provided,
with their deepest love.
In July 2006, Jennie and Lindsay were delighted when a second pregnancy was confirmed. They eagerly anticipated a companion for Thomas, possibly a sister to be named Imogen Helen.
Thomas, fortunately, (if the word "fortunate" can be applied anywhere in this tragedy) was just too young for the full sadness of the situation to impact too much. He was a quieter little boy for a couple of weeks, and pointed at pictures of his Mummy enquiringly, but is fortunate to have a wonderful Daddy, who had always shared the caring of him with Jennie, and who loves him more than anything else in the world. He also has doting Grandparents who would do anything for him, Uncle Johnny close at hand, and a supportive circle of excellent friends and family.
And so he grows, a happy, sturdy little fellow, with a sunny disposition, and a smile that melts hearts.
May it always be so!
"He is the smallest thief in the world", says his Papa Mallan. "He steals hearts!"
And each year, on his birthday, we will remember our darling girl with full hearts. And in our hearts, too, a commitment to Thomas, renewed each 24th July that we, who have the privilege of helping and guiding him through his formative years, will help him to achieve the same high standards of behaviour and character that his mother so gently and beautifully showed throughout her life honour, integrity, patience, kindness, courage.
May we find the strength to achieve the same high standards ourselves, and lead him,
lovingly and by example, to manhood.
Click the play button below to hear the song sung for Jennie
by her father, Scottish tenor Peter Mallan.
Words by Leigh Hunt (1784 – 1859)
Music by Peter Mallan (1934 – 2014)
In the early years of the nineteenth century, the great Scottish philosopher and writer, Thomas Carlyle, moved from Edinburgh to London with his wife Jane, and took his place among the literary illuminati of this fecund time.
In 1835, the poet Leigh Hunt visited the Carlyles at their home in Chelsea. He was so moved by the kiss of welcome given to him by Jenny (Carlyle's pet name for his wife) that he presented her, a day or two later, with a little poem – a poem timelessly, trenchantly, and touchingly lovely, regarding the import of that kiss.
And so, influenced by that poem, our Jennie was named; our Jennie, whose kiss was every bit as inspirational to those of us who had the privilege of knowing her and loving her, as was the original, written over a century earlier.
We were honoured, Jennie, to have stewardship of you during your time in this mortal world. Thank you for your gift of love, and for the sunshine you brought to the lives of so many. And for the legacy of Thomas, child of yours,
and of your dearly loved and devoted husband, Lindsay.
Read more
---
Donations
Still miss you every day, Jennie xxx
04/10/2019
On what would have been our 15th Wedding Anniversary
27/06/2019
Jennie and I studied music together at Northern College, Aberdeen in the mid nineties. Jennie was a lovely person, very kind and always had a smile for everyone. I was so sad when I heard the news.
Donated by
Yvonne Stewart
19/01/2019
Donated by
John-Joseph van Haelewyn and John Nguyen - Washington, DC
21/06/2018
Donation in Memoriam of two great Musicians & Teachers, Jennie and her Father, Peter. I had the privilege of being taught by them both, at Ashcraig School
Donated by
Linda Bennewith
11/06/2018
To My Mum:
So much raised for "Trees for Life"
So much grief is still going on.
No-one will ever forget you. Ever.
With Love,
Thomas D R Brown
28/05/2018
From Facebook Fundraiser
03/05/2018
Facebook donation
02/05/2018
Donated by
Stewarton Academy
13/02/2018
Donated by
Keith MacDonald
07/02/2018
Remembering sweet Jennie and also her father.
Donated by
Eve-Lynne Gruenberger
13/11/2017
I think often of her happy life, filled with joy and love. That's a great blessing and she was fully aware of that.
09/02/2017
Dear Thomas,
Your mum was so clever - so charming - so gentle. I am your nana's good friend from her school days at Leith Academy, Edinburgh and so I knew your mum for a long time.
While your mum was studying music I asked her if she would like some teaching experience. She said "yes" and on a bitterly cold morning with snow on the ground she arrived at the school where I was working as a Creative Music Specialist. We had a great day and as well as observing, your mum gave a lovely lesson on woodwind instruments, in particular the flute.
Your mum was greatly loved and I know you will be a great ambassador for her and make her proud of you.
Much love, Jean
09/02/2017
To Jennie From Mary
09/02/2017
In remembrance of Jennie and our good friends the Mallans.
Donated by
Catherine Van Haelewyn
18/01/2017
Jennie was a kind and vibrant young woman. We hope her grove in the Caledonian Forest will thrive as a living legacy to her deep-rooted love of family, friends and her native Scotland. We miss you!
Donated by
John-Joseph van Haelewyn and John Nguyen
29/12/2016
Donated by
Luana and Brian McKenna
18/08/2016
With thanks for wonderful music on a sad occasion. Thanks, Jenny, for your great mum and brother.
11/07/2016
Donated by
Kirkhill Primary School, Newton Mearns
07/07/2015
Donated by
David and Jacqueline Kerr
07/07/2015
To Thomas, from Cristiana McLaughlin (neé McKenna)
Jennie and I were at Holyrood Secondary together. She was in the year above me, in my big brother Christopher's class, but we became friendly when I took up the flute. Jennie was always smiley, kind, well spoken, sympathetic and considerate. I never heard her utter a bad word about anyone. She was a fantastic flute player and was always modest about her talents. This modesty was even more apparent when I met Jennie years later at Tots and Toddlers. Most Thursdays we would have coffee after the class but it was only at her funeral that I found out about all her travels and adventures over the years. We were too busy usually, chatting about the organic mush she was planning to give you for lunch! Jennie was a doting and adoring mother and that was clear to everyone around. You were always smiling when you were in her arms.
Donated by
Christiana McKenna/ McLaughlin
16/04/2015
Donated by
Cristiana and Martin McLaughlin
11/12/2014
From Eddie Doran
14/07/2014
Donated by
Archie R Murray
03/06/2014
For dearest Jennie, and for Scotland, with love.Amanda Johnstone
Donated by
Amanda Johnstone
03/06/2014
Donated by
Ccile Docherty
03/06/2014
DEDICATED TO THE EVERLASTING MEMORY OF JENNIE MALLAN BROWN, A MUCH LOVED DAUGHTER, WIFE AND MOTHER.With love from Eddie and Sheena
02/06/2014
Donated by
James Anderson
28/05/2014
Donated by
Yvonne Wallace
26/05/2014
To the memory of such a short yet full life.
Donated by
John MacCalman
26/05/2014
Both Jenny and Richard would have wished you well for your 80th birthday Peter, and your 50th wedding anniversary, Helen and Peter. We add our congratulations...as everEvie, Graham and the Teasdale Gang.xxx
Donated by
Evelyn Teasdale
26/05/2014
Donated by
Hazel & Tawata Hacaambwa
26/05/2014
We feel as if we know you Jennie through the loving and long-lasting memory of your parents Helen & Peter. Look down on them and keep them safe. With kindest regards from Les & Ana Hendren
26/05/2014
This is in memory Jennie whom we met in New York with Helen and Peter. We have not yet met Thomas, but we follow his progress through Helen. We know he is his own man, but he is also Jennie's legacy. All our love to Jennie's wonderful family.Knut, Susan and Aidan Hoff
Donated by
Knut, Susan and Aidan Hoff
26/05/2014
In memory of a very special girl
26/05/2014
In memory of you Jennie. You've made life more cherished for those who knew you and lost you. The most special gift you left behind is Thomas, a very special young man. Your trees are full of life and a lovely, giving way to remember you,
Donated by
Trina and Mike Marshall
26/05/2014
I so very well recall playing JENNY KISSED ME on Radio Clyde sung of course by Peter and asking about why this poem/song was on his album ! And he explained. We are very moved .
26/05/2014
From the Heyes family who will all be remembering Jennie's 40th birthday on the 5th Sept
23/05/2014
In memory of Jennie. Love from Jane, Paul, Rebecca and Nicholas Hammett
23/05/2014
With love and happy memories of a talented and beautiful girl Michael and Carol
Donated by
Michael and Carol Plowman
22/05/2014
Lovely Jennifer your beautiful smile has never faded
Donated by
isabelle & Bill Wilson
19/05/2014
In honor of the 40th anniversary of Jennie's birth. She made the world a richer place forever. From cousins Janet and Mike Wright, Justin and Daniel.
19/05/2014
Jen -- you are missed….with love from your Connecticut cousins.
19/05/2014
Hope Thomas will follow in your footsteps.
Donated by
Ken & Christine Murchies
19/05/2014
Donated by
David McGregor
19/05/2014
In loving memory of Jennie from Ida and Peter Laurie.
16/05/2014
For Jennie with Love - Irene
15/05/2014
We never had the pleasure of meeting you Jennie, but we were able to appreciate all that you did, through your caring parents, Peter & Helen. Esma & Robbie Shepherd
Donated by
Robbie Shepherd
14/05/2014
Donated by
Keith and Joyce
12/05/2014
Remembered fondly as a great source of pride to your Mum and Dad.
Donated by
Jim and Pauline McGuckien
12/05/2014
Remembering Jennie - to plant a tree is to know the eternal treasure that is life.
Donated by
Eileen & Brian Parr/Gibson
12/05/2014
For Jennifer and her very special family... Jennifer Mallan Brown, cruelly taken away so young, her son Thomas, and husband Lindsay. But also for Helen and Peter Mallan, her mother and father, part of that family, and truly special in every way.Alex and Anna Dickson
Donated by
Alex and Anna Dickson
30/04/2014
For memories of Jennifer
23/04/2014
For Jennie who was an inspirationto all of us who loved her and miss her sorely.
17/04/2014
In Loving Memory of Jennifer Mallan Brown and her Grandparents Mary and Joseph Dale
Donated by
Ian and Graham Warwick
15/04/2014
In loving memory of Jennie, from Garry and Judy
14/04/2014
Donated by
WENDY & DAVID MCWILLIAM
04/04/2014
Dear Jennie, I will always love you.
Donated by
John Joseph Mallan
31/03/2014
In memory of Jennie with our love.
Donated by
Caroline Scott
27/03/2014
Donated by
Mrs Margaret Cumming
26/03/2014
I remember hiking with Jennie, her brother John and her mother Helen along the West Highland Way in 1988. It is a cherished memory. Miss you Jennie...
Donated by
John-Joseph van Haelewyn
31/12/2013
Our young flower transcends,
The simple beauty of the rose,
Which just grows.
Our young flower has a beauty,
Not just of form - like a flower,
But of spirit as well,
Which lights our paths.
Quite naturally, we in this home,
Love beauty and Jennie,
They are one and the same.
Dad xx
24/07/2012
Donated by
Donald and Margaret MacMillan
24/06/2011
We never had the pleasure to meet you, but we knew of you through your father. God Bless your Family.
Donated by
Elizabeth Cunningham
11/04/2011
Jennie, May your spirit live on. Cheers, JJ, John, Chester and Max
Donated by
John-Joseph van Haelewyn
07/04/2011
In loving and lasting memory of my only niece, dearest Jennie. How proud you made me every time you called me Uncle. With fondest remembrances of a beautiful spirit. Kyle McCallum
Donated by
Mr Kyle McCallum
11/01/2011
"I look at the photos of Jennie's engagement party.We were smiling. I remember our conversations on the phone.We were laughing. Then last night, my mother called.I was crying. Simon"
07/02/2011
Thomas looks just like you...Love The Fooks Family
Donated by
Simon J Fooks,
24/07/2010
In Memory of the remarkable Jennie; to know her was to love, admire and respect her. She will live forever in so many hearts.
Donated by
Moira, Donnie and Auntie Jessie
24/07/2010
Hope the donation makes a difference.
Donated by
Nicola and Natalie Stirrat
24/07/2010
Her wisdom has taught me so much. She touched everyone here in New York. Thank God that He gave us the chance to meet even thought we lived a world away. Mke sure Thomas knows what a terrific, loving and caring Mum he had! Know she is smiling down and watching us!"
Donated by
Lia Ranucci Miele
24/07/2010
Jennie will always live in my heart as an unfailing friend. Every memory of her conjures her radiant smile, and her mischievous sense of humour. She is sorely missed. God bless Thomas and all her family.
24/07/2010
In memory of Jennie from her cousins across the sea.
Donated by
Ian S Sanderson
24/07/2010
For our beloved Jennie
Donated by
Evan and Fonta
24/07/2010
Jennie was a lovely, delicate, ethereal young woman and strong and focused. All tied together with silk. She was loved and cherished all her life.We had wonderful times with her here in Santa Rosa CA.
Jennie has left a lasting legacy in her lovely wee Thomas. And now this memorial grove will keep her in our thoughts always. As the wind whispers through the aspen leaves we will hear Jennie sing again.
20/07/2010
She was a queen of noble Nature's crowning,
A smile of hers was like an act of grace...
A clear, cool kindliness, a lunar beam,
Of peaceful radiance, silvering o'er the stream
Of human thought with unabiding glory;
Not quite a waking truth, not quite a dream,
A visitation, bright and transitory.
(Hartley Coleridge (1796 - 1849)
The above poem is a fitting tribute to our beautiful Jennie, who was taken from us, prematurely, on July 24th 2006.
Sleep Peacefully, Jennie
Donated by
Maeve and Jo Seagrave, Menstrie
09/06/2010
We hope that memories of beautiful Jennie will remain bright and strong.
Donated by
Alex and Margaret Cumming
11/05/2010
Jennie was such a wonderful, caring and beautiful person.
Donated by
Amanda Johnston
09/05/2010
I shall always remember Jennie as a true beauty. Talented and easy to talk to, with a quiet self confidence that was so attractive.
23/04/2010
Jennie was popular and much appreciated member of the Glasgow Wind Band.
10/03/2010
Jennie was a cheerful and beautiful girl. Let's not for one we lost. Let's be grateful that we knew her.
04/01/2010
Everyone who knew her held Jennie in such high esteem that the ripples of her passing will affect so many people.
12/12/2009
She made the most of her wonderful young life.
Donated by
Grace Milholm (The Glen Nursery School)
03/11/2009
Jennie was always a lovely and polite young girl - a joy to have in class.
Donated by
Kate Kerr (Holyrood Secondary School, Glasgow)
24/09/2009
Jennie was loved by everyone at Kirkhill Primary for her sweet nature and her kindness.
Donated by
Maisie Beggs (Kirkhill Primary School)
24/07/2009
A wonderful young woman - spirited and caring.
Donated by
Liz and Gavin Powe
22/07/2009
I will always remember her kindness to me, her intelligence, and her sweet gentle spirit. She derived such enjoyment from life and never passed up an opportunity for adventure.
Donated by
John van Haelewyn (Washington D.C.)
10/06/2009
A dear, dear friend who I miss every day but I know that in years to come, Jennie's cheeky laugh will echo through the trees...
A Celtic Blessing:
May the road rise up to meet you.
May the wind be always at your back.
May the sun shine warm upon your face;
the rains fall soft upon your fields
and until we meet again,
may God hold you in the palm of His hand.
28/05/2009
This extraordinary memorial speaks of Jennie and her love for Scotland and all living things.
Donated by
Ben and Suzanne Van Vechten Wilton, Connecticut
04/04/2009
Everyone who knew Jennie loved her. Her whole face lit up when she smiled. She was so warm and caring... Such a loving happy family.
Donated by
Veronica Nicol
18/02/2009
My last memory of Jennie is her dancing round with Lindsay at their wedding looking beautiful and all the while her lovely bright spirit shining through.
01/12/2008
We will never forget Jennie.
Donated by
Helen Glendenning
19/11/2008
I remember the first time I saw Jennie - a lovely wee lass with a beautiful twinkle in her eyes. She peeped mischievously through her Mum and Dad's knees... We only had that light for 31 years, but light never dims, and we will see it again.
30/10/2008
I will always remember Jennie's lovely, caring and friendly nature, making me feel welcome at all family occasions.
05/08/2008
Thinking of Jennie and her family on the anniversary of her passing.
Donated by
her cousins in Virginia
24/07/2008
I think Jennie watches her beloved little son from "the other side of the path" like a guardian angel.
Donated by
Elizabeth and Simon Reichl
24/07/2008
Donated by
From Sinclair Nursery Glasgow
24/07/2008
A very dear friend who always had time to encourage me when my confidence was low. Thanks Jennie. On the last night we spent together, Jennie looked so beautiful and was so happy and full of fun. That is how I will always remember her, living every minute of every day to the full. How I miss our wee chats.
24/07/2008
Jenny was so beautiful, intelligent and caring. Totally selfless in every way- a truly unique quality. I knew Jennie since we were children and her loss leaves such a deep hole in my heart.The trees will keep her in my thoughts always- I will never forget her.
Always in my thoughts.
Donated by
Amanda Johnstone
24/07/2008
For Thomas in memory of his beautiful mother
Donated by
Liz and Andy McDougall
24/07/2008
For Jennie - a flower, and a symbolic tree, of Scotland.
24/07/2008
The lasting memory of Jennie that will remain with us forever is her delightful friendly personality and of course that infectious and wonderful smile that always greeted us each time we met her.
Donated by
Stuart and Sheila
20/07/2008
In memory of quiet and gentle Jennie.
Donated by
Heather, Alan, Kevin, Stephen and Michael Jones.
10/07/2008
Jennie was the epitome of goodness, grace and kindness. This was so obvious in the time we spent with her; the way she treated people, and her life's noble goals.
Remembering Jennie.
Donated by
Linda and Tom Culshaw.
30/06/2008
Jennie was a peaceful dove, and is now in Heaven with God's angels. God bless Thomas, her little boy, and Lindsay, her husband.
Donated by
Marika de Pettes
11/06/2008
It was a pleasure and a privilege to teach you the flute. Hope you're still practising up in Heaven!
Donated by
David Benedict
17/04/2008
Proceeds of the memorial concert "Songs for Jennie"
02/01/2008
Collection at Christmas Concert
Donated by
Glasgow Wind Band
15/12/2007
Jennie is fondly remembered in The Gordon Schools, Huntly, where she was a student teacher in the late 1990s. Her lovely personality shone through in all that she did. Pupils were particularly sad to see her leave and she was presented with cards and gifts in recognition of her interest in youngsters and her love of music. This is a fitting and enduring tribute to her. Kindest regards.
Donated by
John Swan, former Rector, on behalf of staff and pupils at The Gordon Schools, Huntly, Aberdeenshire.
28/07/2007
Your spirit lives on, giving much happiness. Thinking of you,
Donated by
Catriona and Mike xx
27/07/2007
Jennie tought beside me in the Music Dept. She was a fun personality-always lots of laughter.
25/07/2007
How much people thought of Jennie- how well she was loved !
Donated by
Jennifer, Glen, Mairead
25/07/2007
Jennifer was a beautiful girl with a lovely caring nature.
Donated by
Rita and Ian Gordon
24/07/2007
I have so many lovely memories of Jennie - sleepovers and parties at the house, and at Faskally with the school orchestra. I sat next to Jennie in Geography and we used to giggle our way through the lessons. I will always remember her as a happy, giggly person!
24/07/2007
She was such a lovely girl - fun memories of orchestra and great parties!
24/07/2007
She was one of my best friends … always there for me when I needed her.
24/07/2007
The eulogies at her service were a great tribute to her. Why, oh why, snatched away?
24/07/2007
As part of our ongoing effort to support Trees for Life, a Hectare of the Dundreggan estate has been sponsored in Jennie's name. The hope is that eventually this estate will be linked to our original memorial grove. The sponsoring of a hectare gives us the rights of being a Trees for Life "champion". The privileges of being a champion will be held by Thomas.
24/07/2007
We hope to be able to visit Jennie's grove some day and remember her voice and her laughter.
Donated by
JJ van Haelewyn, John Nguyen and Chester (Washington, DC)
24/07/2007
The Right Reverend R. Selby Wright (1908 - 1995) was minister of Canongate Kirk, Edinburgh, for 40 years. Educated at Edinburgh Academy, Melville College and Edinburgh University, he was a Senior Chaplain during the war in the Middle East, and became known as the Radio Padre with an estimated congregation of over ten million by 1944. Subsequently, despite many high profile appointments, including Chaplain to the Queen (1963 - 1978) and Moderator of the General Assembly of the Church of Scotland, (1972 - 1973) he continued to do sterling work during his ongoing ministry in Canongate Kirk, particularly with the young people of the parish.
We recently came across a prayer of encouragement of his which we found particularly moving:
Do not pray for easy lives.
Pray to be stronger men and women.
Do not pray for tasks equal to your powers;
pray for powers equal to your tasks.
Then the doing of your work shall be no miracle.
But you shall be a miracle.
Every day you will wonder at the richness of life
which has come to you through the grace of God.
Selby Wright was known as a "great encourager". For Jennie, herself a "great encourager", we are sure this prayer would have had significant resonance. It certainly does for us.
Donated by
Peter and Helen Mallan
11/04/2007