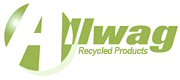 www.recycledpromotionalproducts.co.uk
Allwag Promotions Ltd is a leading supplier of environmentally friendly promotional products & corporate clothing. Our superb unique offices built complete from wood set in the beautiful Essex countryside enable us to sustain our Environmental approach to business.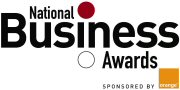 We were first recognised for our commitment & success by receiving a Highly Commended Award - Environmental Awareness category of the 2004 National Business Awards and we have continued to excel in this area.
Following our success in 2004 we have continued to supply the UK's leading Government offices, City Councils and other Environmentally aware organisations with an extensive range of branded recycled promotional products as well as being responsible for 'converting' a large number of Blue Chip Clients. We have a dedicated team of Account Managers providing help and advice on practical product selection and branding design.
Following an environmental audit conducted by one of our largest Contracts, we were delighted to receive an extremely high score of 94%. However, we still wish to help lower our environmental impact of the CO2 emissions through supporting the Trees for Life campaign.
Having established that Allwag Promotions are keen to support a grove, each month we will dedicate one week to encourage customers to buy recycled products by running a promotional campaign highlighting the vast range of options, products and benefits. For every order placed we will plant a tree on their behalf.
We can also take your donation by phone: tel. 0845 458 3505. Thank you.
Read more
---
Donations
Donated by
Allwag Promotions Ltd
23/08/2011