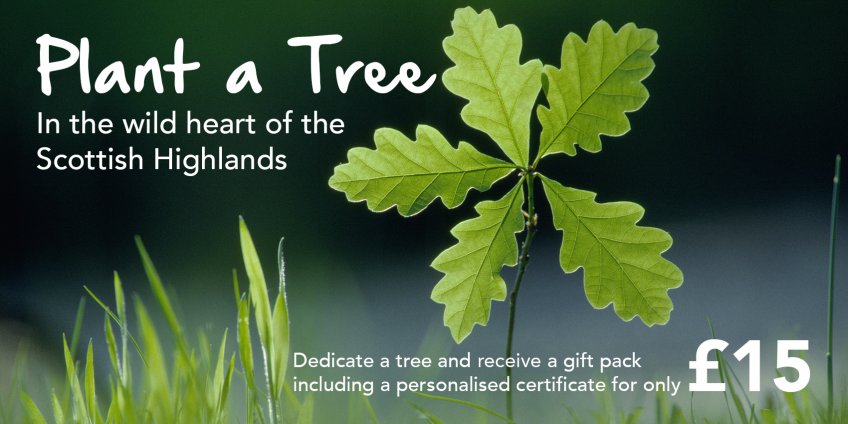 A dedicated tree is a special gift for any occasion. It's the perfect way to celebrate an event or remember a loved one.
When you order your gift, a native tree will be planted for you by Trees for Life in the Scottish Highlands, creating a home for wildlife and forests for the future.
We will send you, or the recipient of your choice, a tree dedication pack which includes:
A colourful certificate personalised with your own message, with a choice of five designs.
Information on the planting of your tree(s).
£15 for the certificate and first tree then £5 for each additional tree.