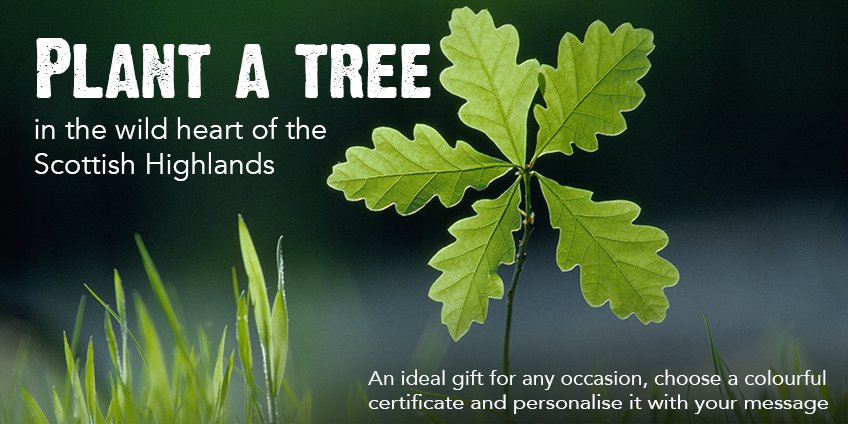 A dedicated tree is a special gift for any occasion. It's the perfect way to celebrate an event or remember a loved one.
When you order your gift, a native tree will be planted for you by Trees for Life in the Scottish Highlands, creating a home for wildlife and forests for the future.
We will send you, or the recipient of your choice, a tree dedication pack which includes:
A colourful certificate personalised with your own message, with a choice of five designs.
Information on the planting of your tree(s).
Choose an e-certificate
The option for an e-certificate is available to those who would like to save on delivery, save on paper and have the certificate immediately. An e-certificate is the perfect last minute gift and contains all the same benefits as a printed certificate, the information on the planting of your tree(s) is also emailed. *Please ensure junk and spam email inboxes are checked in the event of a certificate not arriving.
E-certificates £17.99 | Print certificates £19.99 including free postage (within UK)
---
Personalise your certificate and add additional trees for £6 each