Ron Parker's memorial grove
(August 1933 - March 2009)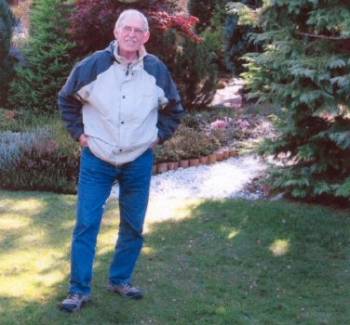 These trees are planted in memory of a kind, practical, humorous man. He was a loving and loved husband, father, brother, grandfather and friend. He was an artist. His garden bears testament to his talent but his abiding enthusiasm was for the wood sculptures he made. He was well-known for his work and leaves a legacy of pieces in many homes world-wide. He brimmed with ideas for subjects and had a special feel for the texture and grain of the wood he worked. It is particularly fitting that his passing has enabled new life to begin in the form of the trees he loved so much.
We will miss him and remember him forever.