Bill Murray's memorial grove
Died 9th September 2007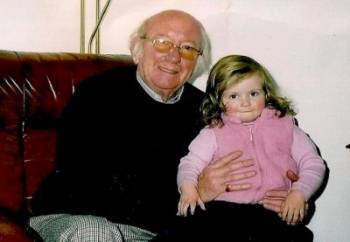 In loving memory of my late husband, William (Bill) Murray, a much loved father to Scott father in law to Sayrah and Grandfather to Ayla , who died on 9th September 2007.
Bill was a very popular person and was held in high regard by all who new him. He was kind and caring with a great sense of humour. He was a true Scotsman loving the works of Rabbie Burns and a dram of the Scottish water. He was a joint founder of the "Guid Feir's" burns suppers that ran for 14 years.
Whilst on tour of duty in Japan he was elected to the roll of Chieftain of the St Andrews Society in Kobe.
Bill enjoyed all sport and loved his golf and bowls.
Bill died from a lung disease and was latterly on oxygen 24 hours a day. Friends and family donated to the setting up of this grove. We are sure Bill would have been delighted that we chose Trees for Life thus putting some oxygen back in to the atmosphere which he took out.