William F. Burgess & Mary Ellen T.N Burgess memorial grove
April 1923 - Feb 2018 & April 1923 -June 2009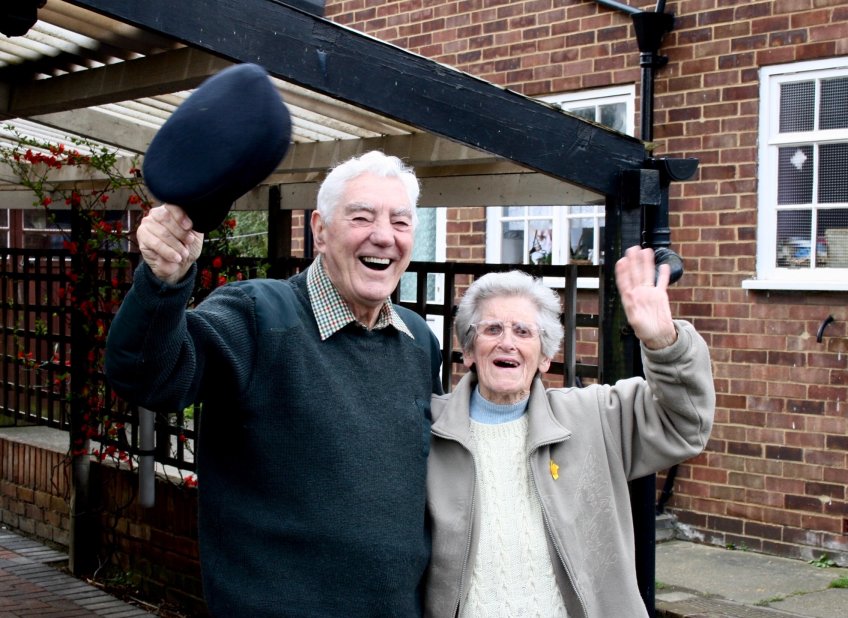 Where birds and mammals visit every day
Wild flowers and roses sway gentle in the breeze
There lies two very special people
That we love and miss each passing day
Bill and Ellen as they were known to all
Have now reunited together to watch over us
Bill & Ellen both completed very eventful lives,

"Bill" with his love for the highlands would cycle all over Scotland in his youth sleeping overnight in
the wild or at a youth hostel.
"Ellen" from an early age was sent from her home in Glasgow, to work as a scullery maid in
the South of England at Arundel Castle.
Until the 2nd World War started changing both their lives for ever, both becoming active
Service personnel. "Bill" took charge of many situations and earned respect from all that knew
him, this continued into his married life as head of the family. "Ellen" touched many people
throughout her life and all will feel the loss of this bright cheerful spirit, it is fair to say the day
was always brighter in her presence. They are both deeply missed by all.
In memory of a loving pair who are greatly missed by their daughters, sons, grandchildren,
great grandchildren, friends and family members.
R.I.P.