Mary Ellen T.N. Burgess memorial grove
April 1923 March 2009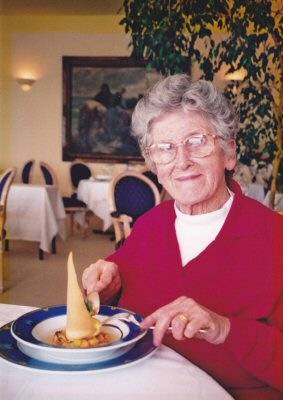 In a garden, gently sleeping
Where small birds visit every day
Flowers and the roses, on the breeze gently sway
There lies a very special person
That we love and miss each passing day
"Ellen" as she was known to all, sadly passed away in March.
She completed an eventful life and touched many people on her travels who will all feel the loss of this bright cheerful spirit. There are few words that can describe such a happy and caring soul but it would be fair to say the day was always brighter in her presence.
In memory of a loving wife, mother and grandmother.