Sheona Lilian Watt's memorial grove
25th May 1969 - 29th July 2004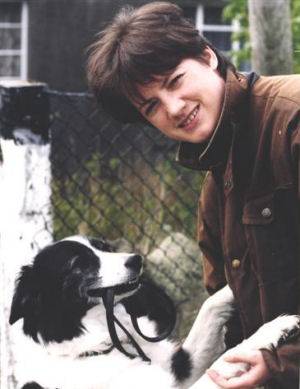 This is a living memorial to Sheona Lilian Watt, daughter of Donna and Eric, brother of Allan,
Auntie to Archie and now Angus and Finn Collingridge Watt.
Sheona loved being with animals, especially her horse and her dogs and - despite her illness -
enjoyed being outdoors in all weathers.
She had an indomitable spirit and this grove will be a lasting and fitting tribute to her strength and endurance.
She left this poem behind in her papers.
With love from Allan, Ness, Archie, Angus and Finn.
I give you this one thought to keep.
I am with you still - I do not sleep.
I am a thousand winds that blow,
I am the diamond glints on snow,
I am the sunlight on ripened grain,
I am the gentle autumn rain.
When you awaken in the morning hush
I am the swift, uplifting rush
of quiet birds in circled flight.
I am the soft stars that shine at night.
Do not think of me as gone.
I am with you still - in each new dawn.
Do not stand at my grave and cry.
I am not there. I did not die.
Mary Frye, 1932