Gracie Heys memorial grove
1920 - 2005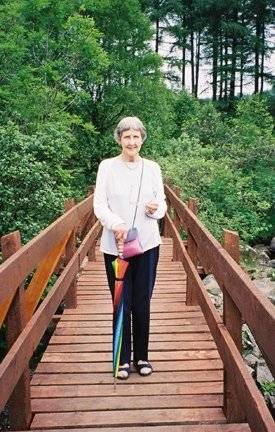 This page and grove of trees is in memory of my mother Grace Heys (ne Kerr).
Grace was a lovely and lively person who dearly loved Scotland.
In this picture she is in Glen Trool in June 2004.
I love and miss her very much.
Barbara
Because I could not stop for Death-
He kindly stopped for me-