A Grove of trees in the Scottish Highlands
Memorial grove for Hazel Stapley

Hazel Stapley (nee Wilson)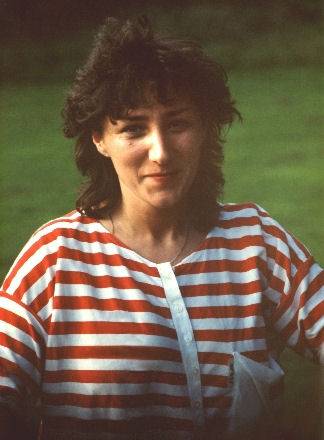 Hazel died on 23rd February 2007 peacefully in her husbands arms following a two-year fight with cancer that eventually claimed her.
Hazel was born on 14th June 1958 and raised on the Galloway Peninsula near Stranraer. She moved away from Scotland when she was 15 and spent most of her life in London, Dorset or else travelling the world.
Despite her wanderlust, she was a passionate Scot who kept in close contact with her family back home. Her ashes were scattered into the wind and onto the sea off the Mull of Galloway.
Hazel was full of love and passion for nature and animals and it was her request to have trees planted in her memory.
Darling Hazel, your warmth, humility, dignity, courage, sparkling eyes, welcoming smile and generous hospitality will remain in our hearts forever. We know you are on a new adventure now with those people and companions that are closest to your heart.
With fondest love from both of your families, friends, furry animals and birds.