A Grove of trees in the Scottish Highlands
The Rowan Tree Forum Memorial Grove

set up in loving memory of br Evelyn Anderton br(our own Rowan)


8th March 1951 - 20th February 2011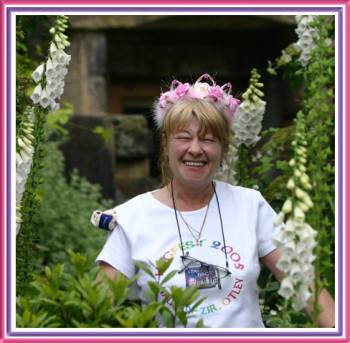 REMEMBER ME
To the living, I am gone,
To the sorrowful, I will never return,
To the angry, I was cheated,
But to the happy, I am at peace,
And to the faithful, I have never left.
I cannot speak, but I can listen.
I cannot be seen, but I can be heard.
So as you stand upon a shore gazing at a beautiful sea-
As you look upon a flower and admire its simplicity-
Remember me.
Remember me in your heart:
Your thoughts, and your memories,
Of the times we loved,
The times we cried,
The times we fought,
The times we laughed.
For if you always think of me, I will never have gone.
Eve (Rowan) was the founder of our forum, The Rowan Tree...our home from home on the internet. She was one of the youngest of us....and the very last one we expected to pass.
The Rowan Tree Forum will continue as part of her legacy to her internet friends, along with our personal memories....and this Grove, set up for all of us to use as and when necessary over time, is dedicated to our collective memories of the kind, caring, empathetic woman we were privileged to know on her/our forum and, for some of us, over years on the internet, on other forums. Some of us met her in real life, and many of us knew her only through her posts..,but, to paraphrase a quote from one of the forum members, she was the nicest woman many of us never met.
Eve was a Scottish Nationalist....passionate about Scotland, Scottish history and the Scottish environment and this seemed an appropriate way to remember her and her place in our lives, and acknowledge her deeply felt Scottish identity while still allowing those of us who are not Scottish to promote the need to improve the environment within the UK as a whole by helping to expand the woodlands which are so important to all of us.