A Grove of trees in the Scottish Highlands
Horace and Doreen Hilliard

In Memory of a Wonderful Mum and Dad.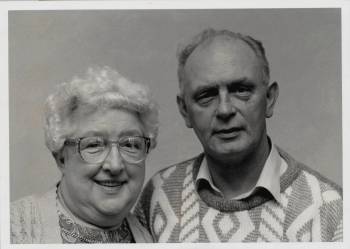 I would like to dedicate this grove of trees
to a wonderful mother and father.
They taught me the true value of the things
that really matter in life,
though I did not realise it at the time
and they showed me so much love and kindness
throughout my childhood,
I am forever in their debt.
Though we did not have a car and were not well off,
we never went without a holiday
for they were both very hard workers.
I have many happy memories of them
and often think of them
with great fondness and love.
It is only now that I have a son of my own,
Joseph, their grandson and named after my father,
that I realise just how much love and affection
that they showed to me.
Of all the people that have seen my son,
they never have and I only wish that they could do.
I would love and wish so much for them
to be able to meet their only grandson,
for I know they would love and adore him very much.
Thank You Mum and Dad,
I love you and miss you both with all my heart.
Your Loving Son David, my wife Sandra and your grandson Joseph.