A Grove of trees in the Scottish Highlands
Always in our hearts

Evelyn Barbera Irvine


4th of September 1922 - 2nd April 2014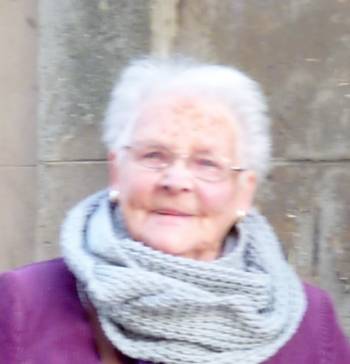 Beloved wife of the late William. Mum of Evelyn and the late Billy. Nana, granny, sister and auntie to a family that will forever carry precious memories of Evelyn in their hearts.
May these trees be a living memorial of a wonderful woman, whose love touched the souls of all who met her.
We miss your loving arms, your beautiful smile and the sound of your singing. We give thanks for the love and light you brought into all our lives.
Sweetdreams.....