A Grove of trees in the Scottish Highlands
Highland Experience Tours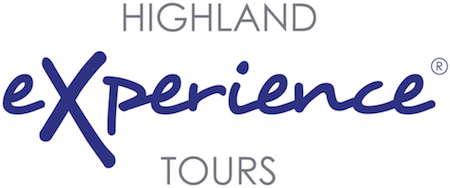 Highland Experience Tours provide a unique and entertaining tour of Scotland. Our engaging, energetic, Scottish guides are filled with passion, knowledge and the art of storytelling - bringing your tour to life.
Our innovative and personable tours take distinctive routes around Scotland, meeting the locals and visiting locally owned businesses and eateries, introducing you to the real Scotland.
Our commitment to sustainable tourism
In choosing Highland Experience Tours, you can be sure that you are travelling with a company that is dedicated to operating in a sustainable and environmentally conscious manner. We take our responsibility to the environment, and the communities we visit, very seriously indeed. Please find outlined below just a few examples of what we do to ensure this.
We are currently involved in supporting the fantastic work of the Scottish charity, Trees for Life, by helping them with their quest to restore our native Caledonian woodlands.
All of our waste, wherever possible, is recycled. This includes the waste generated by our guests on the tours.
We got a Silver Green Tourism Business Scheme Award and are working towards Gold.
We are members of the ECOStars Fleet Recognition Scheme.
All our drivers are trained to drive in the most efficient way possible, in order to keep their vehicle emissions as low as possible.
We encourage all of our guests to get involved in some way with Trees for Life, including making voluntary donations or dedicating trees to friends and family members.
We use small, locally owned businesses for food, accommodation and attractions on all of our tours.
We stay in small villages, rather than the main towns, on all of our extended, scheduled tours and actively encourage this practice on our private/bespoke tour itineraries as well.
We always ensure that our guest's accommodation is spread between all the providers in the village and we do not take a commission for placing our guests with them.