Be part of something incredible!
There are four key elements which we believe contribute to the quality of our volunteers' experience:
Helping the planet:

Doing something positive and empowering to help the planet.

Contact with nature:

Spending a week working amidst the forests, rivers and mountains of the Scottish Highlands, being inspired by the wilderness.

Sharing with others:

Living, eating and working with like-minded people.

Education:

Learning about ecological restoration through practical work and direct observation.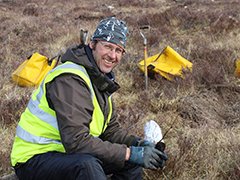 An unforgettable experience. A week spent in the nursery followed by a week on the hill. Lots of new experiences, great fun and educational. I highly recommend to anyone from any walk of life. Completely rejuvenating. Angus Rickman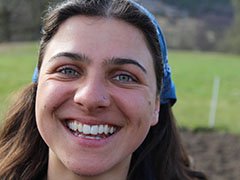 Without a doubt one of the best weeks of my life! Incredible people who became family straightaway – This has changed my life as I am now going to New Zealand later on this year to further my experience in forestry and permaculture. Millie Williams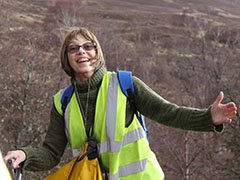 I came here to celebrate my 70th Birthday and have had the most incredible experience of my life. The whole set up is perfect. The scenery, the work and the whole experience has been very uplifting. Anne Lancaster
Our Locations
What are the weeks like?
Each conservation week group is led by two skilled and experienced guides. Up to ten volunteers can come on each week. You must be 18 or over to participate. There's no upper age limit but the work can be physically demanding, so you will need a reasonable level of fitness. Volunteers are free to find a pace of work they are comfortable with.
We provide full accommodation including vegetarian or vegan food and transport to and from Inverness. The weeks start with an introductory walk and most days run from 9am to 5pm, with cooking and other chores done on a voluntary rota basis. Each task is explained and demonstrated before you begin and we provide all necessary tools and safety equipment. Wednesday is a day off - you may choose to do something with the group, explore the local area or spend time on your own. In the evenings you have time to relax, eat, read, play games or tell stories - whatever you feel moved to do!
We ask that volunteers refrain from booking two consecutive weeks until they have first attended one. Conservation Weeks can be both physically and mentally demanding and so we do insist on new volunteers experiencing one before committing to another.