Trees for Life's flagship restoration project
Near Loch Ness in beautiful Glenmoriston, this 10,000 acre expanse of spectacular wild land was purchased by Trees for Life in 2008.
Dundreggan contains substantial areas of ancient woodlands, including remnants of the original Caledonian Forest, superb birch and juniper woodlands and the largest expanse of dwarf birch in Scotland. By planting trees at Dundreggan and encouraging natural regeneration, we aim to create an unbroken native woodland link between Glenmoriston and Glen Affric. Our ambition is to develop Dundreggan into one of Scotland's finest native woodlands, abundant in wildlife, and protected for generations to come.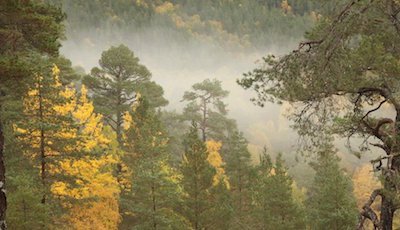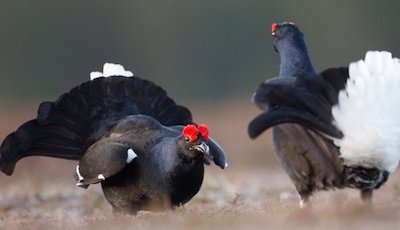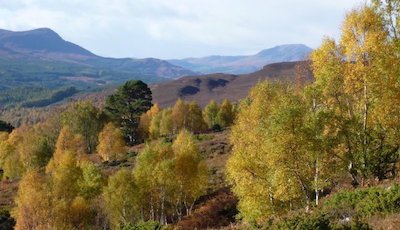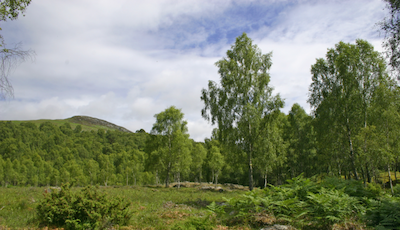 Part of our vision for Caledonian Forest restoration is to increase awareness and knowledge about biodiversity and to enable more people to benefit from access to a wild, natural environment. Almost all of our practical conservation work at Dundreggan is carried out by conservation volunteers, including those from disadvantaged groups.
Dundreggan is a hive of conservation activity. Each year, over 60,000 native trees are grown in our Tree Nursery, trialling innovative ways to propagate rare and hard-to-grow species such as aspen and dwarf willows. Dundreggan was also home to a captive herd of wild boar, which were part of a research project investigating their role in natural regeneration. One of Scotland's largest dwarf birch planting schemes is based at Dundreggan as part of our work to restore endangered mountain woodlands.
Please support our conservation work at Dundreggan
Sponsor an Acre

The richness and diversity of wildlife at Dundreggan is astonishing. Over 3,000 species have been discovered, with some found nowhere else in the UK. Sadly, having been previously managed as a sporting estate, much of Dundreggan is in poor condition. To restore native woodlands and wildlife habitats will take long-term conservation action and sustained funding.

Friends of Dundreggan

Restoring natural forest and other habitats at Dundreggan requires the hard work of our volunteers and, most critically, funding from our Friends. To deliver our extensive volunteer programme to plant thousands of native trees annually, we need to raise £100,000 each year. Friends of Dundreggan generously donate £1,000 per annum to support this vital restoration work.
---