Skills for Rewilding
Trees for Life believe that involving people is a vital part of our rewilding work. Skills for Rewilding was our landmark three-year project to help 15 people from diverse backgrounds pursue a career in rewilding. We encouraged applications particularly from local young people, women wanting to work in traditionally male-dominated roles, and those looking for a career change. Many of the trainees are now working in Scotland's conservation sector, growing the rewilding movement and making it more inclusive.
Skills for Rewilding welcomed five people each year to our Dundreggan estate in Glenmoriston, where they spent 12 months doing hands-on work experience. Trees for Life staff mentored the trainees throughout the year. Trainees also studied for an associated qualification, to give a further boost to their employability at the end of the programme.
The different traineeships were in tree nursery horticulture, deer management and estate maintenance, conservation and landscape planning, digital marketing, and community engagement. The traineeships reflected the variety of roles and skills needed to rewild the Scottish Highlands.
Skills for Rewilding ran from 2018 to 2022 and was made possible through funding provided by The National Lottery Heritage Fund. Its "Skills for the Future" programme helps organisations deliver fully funded placements to meet skills shortages and diversify the workforce in the heritage sector.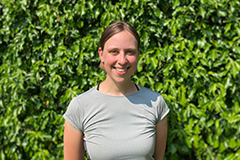 Heather – Tree Nursery Horticulture
I grew up in the Highlands and always enjoyed spending time in the woodlands that surround Inverness. Before starting this traineeship I worked in hospitality. I was excited to switch to horticulture and learn from the passionate team at Trees for Life. Throughout the traineeship, I studied for a practical horticulture qualification, helping me develop a greater understanding of Scotland's native trees. I am delighted to now be working for Trees for Life as a seasonal nursery worker.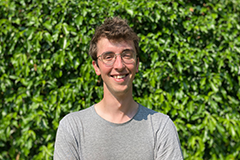 Daniel – Tree Nursery Horticulture
I'm conscious of the need for change in the way we interact with nature. With the aim of rewilding small areas, I've spent the last few years teaching myself how to grow trees from seed. Trees for Life is a great catalyst for change, and I couldn't wait to work with them. With this traineeship under my belt, I'm now delighted to be working at a specialist horticulture school in Dumfries and Galloway.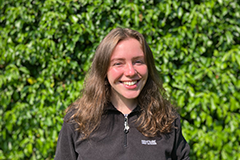 Alice – Digital Marketing
I moved to Dundreggan from Glasgow, where I was studying sociology. I wrote my dissertation on the relationship between rewilding and people. I'm interested in understanding the importance of human connection to nature and its capacity to inspire pro-environmental behaviour. The traineeship helped me to communicate rewilding and the work of Trees for Life to more people. I'm now back in Glasgow working in community engagement for the RSPB.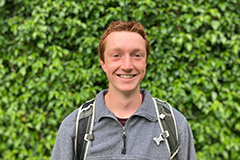 Angus – Deer Management and Estate Maintenance
I have always had an interest in nature and wanted to do my bit to help look after it. Skills for Rewilding was the perfect way to do that, and Trees for Life is a great organisation to get involved with. I'm interested in deer management as I see it as critical to Scotland's rewilding journey. I'm really keen to keep working in this field.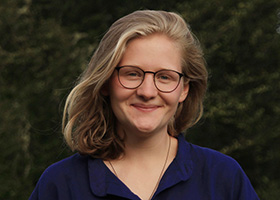 Catriona – Conservation and landscape planning trainee
I was brought up in the Highlands and always had a keen interest in the natural world around me. Before the traineeship, I spent two years studying in Norway where they have no shortage of trees. I was inspired by the landscape and the many different ways in which they use it. Learning about the landscape we have here in Scotland and how we can promote the regeneration of woodlands was an incredible experience that I won't forget.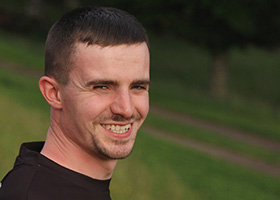 Graham – Community engagement trainee
Before joining the traineeship, I worked in retail and volunteered with a local charity. I recognised that although I enjoyed helping and engaging with people, I also wanted to work in an outdoor environment where I could develop my interest in nature and conservation. During the traineeship, I enjoyed working with communities at events across the Highlands, experience which has stood me in good stead.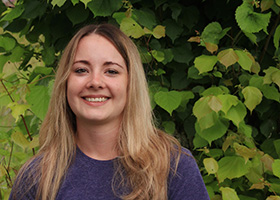 Heather – Deer and estate maintenance trainee
After having had various indoor jobs, I never really felt settled and always had a passion for the outdoors. During my time with Trees for Life, I worked towards my Level 1 Deer Stalking Certificate, a chainsaw qualification, completing outdoor first aid training and getting hands on experience with the deer stalker on the estate.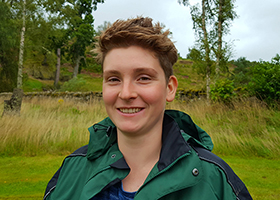 Louise – Tree nursery horticulture trainee
I wanted to work in conservation because the warming climate and degrading biosphere is the most pressing issue of our time. I also have always had a great interest in the Highlands and was excited at the opportunity to work with an organisation that is regenerating the forests and wildlife.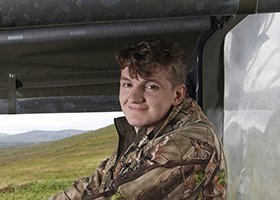 Callum – Deer and Estate Management trainee
Before the traineeship, I was working as a painter and decorator. I felt like I wasn't in the right place and wanted to work outdoors. During the traineeship, I had the unique opportunity to work with the Trees for Life deer manager who has 30 years of experience. A normal day for me would be working directly with the deer management team learning hands-on skills in deer stalking and management. I'm now working on an estate in Sutherland, where I have brought much of what I learned at Dundreggan.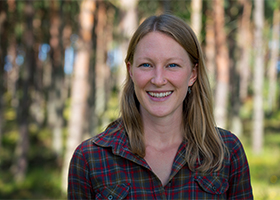 Georgie – Forestry and Land Management trainee
Prior to joining Trees for Life I was working in the commercial forestry sector, but felt I wanted more of an ecological focus in my work. The traineeship provided me with the opportunity to develop my knowledge and understanding of native woodland restoration and management. I helped to develop new planting schemes and managed woodlands in a way that prioritises ecosystem functions and delivers a wide range of benefits to both the environment and people.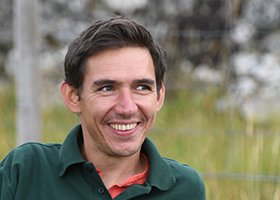 Nick – Tree Nursery and Horticulture trainee
Before moving to the Highlands I was working in Devon and volunteering with a tree planting charity. I studied history and cultural studies at university, and since graduating in 2008 I have done a variety of jobs. I developed an interest in horticulture and began volunteering and learning new skills. I found this work enjoyable and rewarding and I felt very lucky to gain professional training at Dundreggan's specialist nursery.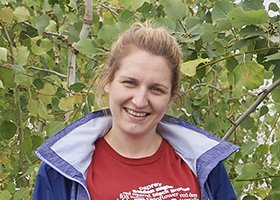 Rhona – Community Engagement trainee
After eight years of working in the NHS, I decided that I would like to try a career change. I'd always been interested in conservation and environmental work, and felt that my experience of working with people and communities would transfer well to learning about community engagement with Trees for Life. During the traineeship there were opportunities to help with events and tours held at Dundreggan estate and other local projects. It was an exciting time to be involved with Trees for Life, as they expanded their community engagement outreach and connections with local people.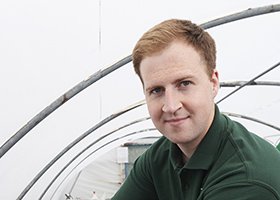 Tim – Tree Nursery and Horticulture trainee
Having previously studied and worked in hospitality I decided that I'd prefer to spend more time outside than in. I always had an interest in nature and the work that Trees for Life are doing to restore the Caledonian forest. Working in the tree nursery was a fantastic opportunity to develop skills that allowed me to progress in a career in the horticulture sector.