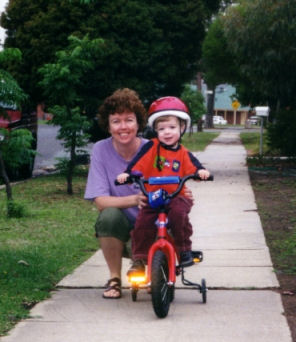 This grove in the Caledonian Forest has been started on behalf of Helen Elizabeth South (nee Scorgie). Much loved wife to Daryl and mum to Alexandra and Thomas.
Of Scottish descent, daughter of Jim and Helen Scorgie, Helen was born and lives in Australia; yet maintains a strong sense of belonging to her Scottish heritage. This grove will create a tangible link to a place so important to her.
They say that life begins at 40... Helen has achieved a great deal, and yet has many more dreams to fulfill. One dream is to ensure we preserve and restore our world to provide a wonderful future for our children. This birthday milestone marks a renewed commitment to achieving this dream by taking action to create change.
It is difficult for individuals to reverse the damage we have done to our environment, but if we all do something the impact will be noticeable. This grove is part of our small effort to 'save the world'.
Read more
---
Donations
Wishing Helen a very happy 40th Birthday, and best wishes for the future; Daryl, Alex and Tom. John, Pearl and Julie South.