Add to this grove
This grove is dedicated to David Douglas, the Scottish botanist who sent the first Douglas-fir seeds from the Pacific Northwest to Scotland in 1826.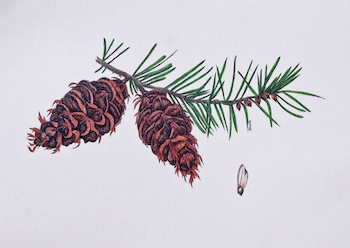 Born in the village of Scone near Perth, Scotland, Douglas worked as an apprentice gardener at Scone Palace upon leaving school. After seven years he left to attend college in Perth and then moved to the Botanical Gardens of Glasgow. While there he attended botany lectures at the University of Glasgow. His botany professor, William Jackson Hooker, whom Douglas joined on an expedition to the Highlands, was so impressed with young Douglas that he recommended him to the Royal Horticultural Society of London.
One thing led to another and soon Douglas was off to the Pacific Northwest on an expedition for the Royal Botanic Institution of Glasgow. During his three expeditions between 1825 and 1834 Douglas explored the Pacific Northwest, the Columbia River watershed, and the Hawaiian Islands. During these voyages Douglas collected specimens of more than 240 species of plants. The second voyage alone has been said to rank "among the great botanical explorations of a heroic generation."
After his initial journey Douglas returned to London where was made a fellow of the Geological and Zoological Societies of London. However, he was "uncomfortable with the elite who hailed him as a hero," so after presenting his detailed journals he returned to Scotland where he planted Douglas-fir seeds on the grounds of Scone Palace. The Scone Douglas-fir may still be seen there today.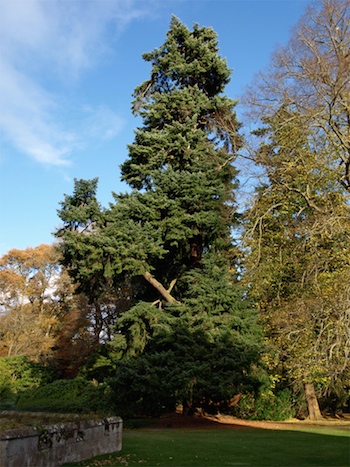 Douglas's last journey took him to the Columbia River, to San Francisco and on to Hawaii where he died at the age of 35.
Read more
---
Donations
In support of Trees for Life wonderful mission.
12/06/2015
Donated by
Margaret D. Edwards
10/10/2013