Award winning, vibrant and dynamic, Beacon is a Marketing Support Partner company based in High Wycombe, Buckinghamshire offering a complete spectrum of print services to complement an impressively diverse range of multimedia solutions.
Professionals with personality, our focus is on quality turnaround and service. We have a broad range of customers from local SMEs to influential print buyers for large blue-chip organisations and household brands.
As producers of lithographic and digital print we believe we have a particular responsibility to protect the environment. In 2007 we launched the first of a series of initiatives to help educate our customers about the environmentally friendly options available to them by producing and sending our own 'little Book of Green Samples' containing a range of high quality recycled and FSC COC* paper stocks. For every order placed using one of these stocks instead of virgin paper, we have planted a tree on their behalf.
We source the best quality and most cost-effective recycled and FSC certified materials, we only use vegetable-based inks and are always seeking ways to further reduce our use of Isopropyl Alcohols (IPAs). We want to dispel the myth that environmentally friendly print is more expensive and we're happy to quote for green alternatives on any project.
There is plenty to be done in order to reduce our impact on the environment, but making a contribution to the Caledonian Forest seems a very good place to start.
*Forest Stewardship Council Chain of Custody
www.beacongraphics.co.uk
Printing - Graphic Design - Web Design - Direct Mail - Events - Promotions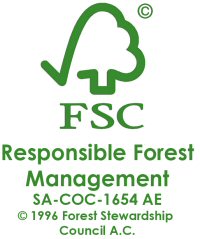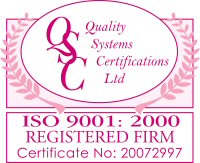 Read more
---
Donations
Donated by
Beacon Graphics
23/08/2011