Elliott are part of Algeco Scotsman, the world leaders in modular space and secure storage solutions and have over 45 years experience of supplying superior quality modular accommodation services to many business sectors including construction, health and education.
Elliott understands the global implications of our business and we are constantly seeking ways to maximise sustainability and minimise environmental impact as we work to meet the needs of our customers.
One of the ways that we are doing this is with the launch of our new Eco-Future range.
Our modular buildings are used time and time again, substantially reducing their carbon footprint. To take this further, Elliott have refurbished our older portable cabins and portable toilet blocks to develop our Eco-building and by implementing a number of improvements our Energy Performance Asset Rating has improved by three categories.
We are delighted to be supporting Trees for Life and have pledged to make a donation towards the planting of our own grove for every Eco-Future product hired this year.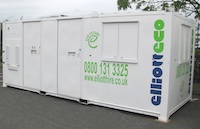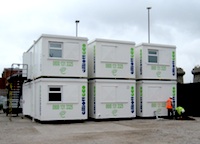 Read more
---