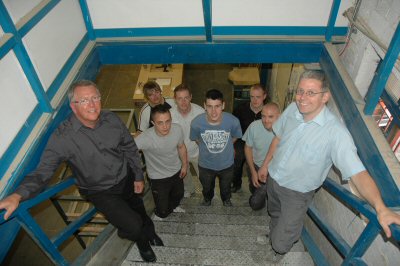 I chose to support Trees for Life because you are UK based and this is what I wanted rather than a world away.
Nigel Hockin, GBS Joinery
GBS Joinery is a major supplier of period timber windows and doors in the North West of England. During the last 25 years the Cheshire firm has established an enviable reputation for its bespoke service, providing replica timber windows and doors for a variety of residential and commercial properties. It recently added a standard range of products to its portfolio in response to the growing market of homeowners and renovators who are choosing timber windows and doors over UPVC.
Over the years the company has taken on the most intricate and demanding projects, designing and making replica windows and doors for listed buildings, properties owned by the National Trust and homes in conservation areas.
Highlights range from reproducing windows for a Grade ll listed chapel in Cheshire to making a replica Georgian style door into which a steel plate was fitted to protect a collection of priceless items in a National Trust property.
GBS Joinery only uses sustainably sourced timber. Its suppliers hold certification from international bodies that work towards the responsible management of the world's forests. It means customers can be safe in the knowledge that all timber products used are sourced from socially and environmentally responsible forests. "It isn't just about the aesthetics of a building. You could say that UPVC costs the earth. It's a world resource that can't be renewed and that matters to more and more people now," says Nigel.
Read more
---