When you visit the Western Isles Hotel on the picturesque Isle of Mull, you're guaranteed to enjoy one of the warmest welcomes in Scotland!
Overlooking the harbour of Tobermory and facing out to Calve Island and the Sound of Mull, you'll be treated to picturesque views from our harbour- and sea-facing rooms, as well as from the Conservatory Bar. And as well ascomfortable accommodation, you'll enjoy fine cuisine in our restaurant, prepared from the best locally sourced ingredients to make your stay even more memorable.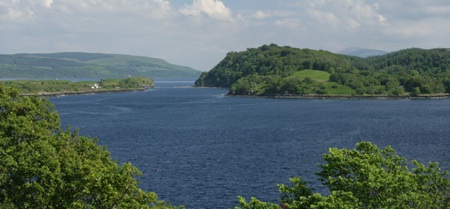 The Western Isles Hotel offers you the perfect base for yourWest Coastholiday, giving you the opportunity to sample the unspoilt nature of the island, as well as the perfect base to discover more of our local community.
As such, we are very conscious that we and our guests should minimise our impact on the environment. There are plenty of initiatives, but one of our favourites is for those guests who buy a second hand copy of Richard Baker's biography of Sir Gilbert Stephenson, known as The Terror of Tobermory. For each copy we donate £5 to buy a Tree for Life in the Caledonian Forest. At just £12 (unsigned) and £15 for a signed book, its re-cycling at its best!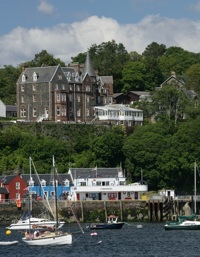 Read more
---
Donations
Donated by
Western Isles Hotel
12/04/2012