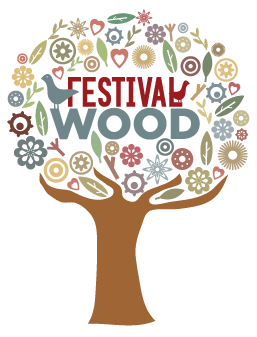 The Festival Wood is wild forest regeneration initiative from A Greener Festival. It is not an offset scheme. The Festival Woods is an opportunity for the festival community to give something back to the great outdoors that we love to enjoy. A festival legacy that will grow and grow.
A Greener Festival chose to team with Trees for Life to create the Festival Wood, due to their proven and outstanding commitment to restoring, protecting and nurturing the wild forests in the Scottish Highlands.
"Trees for Life's vision is to restore a wild forest, which is there for its own sake, as a home for wildlife and to fulfill the ecological functions necessary for the wellbeing of the land itself."
Trees are planted in natural distribution patterns at sites that offer maximum benefits for biodiversity. Trees for Life's focus is on native species grown from locally collected seed, including Scots pine, willow, rowan, birch, hazel, alder, holly, aspen and bird cherry. The Festival Woods are beginning in Dundreggan, an area of 10,000 acres of wild land near Loch Ness.
We invite festivals, festival-goers, artists, suppliers and the whole festival community to get involved and donate trees, at £6 each, to this lasting positive restoration. We hope to one day see the Festival Woods flourish to become a diverse Festival Forest, rich with biodiversity and protected wilderness.
The first 300 trees are donated by our friends and coach travelers with Big Green Coach, the team at A Greener Festival and a wonderful 100 tree donation in loving memory of Aidan 'Tig' Challis.
Visit and Volunteer
Dundreggan has a visitor area so if you wish to see the Festival Wood you can! There is also opportunity to volunteer to go and plant trees with Trees for Life's Conservation Holidays. There are also educational walks and opportunities to observe the areas wildlife.
If you are a festival and want to get involved with the Festival Woods project contact agreenerfestival@aol.com
Trees for Life's project area for forest restoration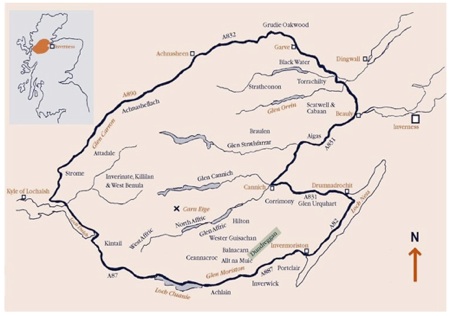 Dundreggan tree planting and conservation project sites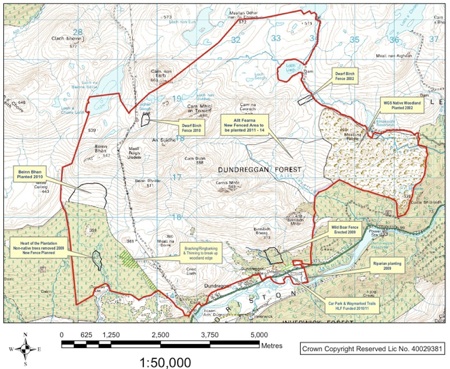 The following festivals and suppliers have contributed to Festival Wood:
Al Green Productions
Association of Festival Organisers
Barley Arts, Italy
Belladrum (Tartan Heart 2012) Festival
Bestival
The Cambridge Folk Festival
Charge and Store
Deer Shed Festival
Electric Hotel
End of the Road Festival
Et Voila Events (January 2013)
Et Voila Events (June 2013)
www.festivalmag.com
Glastonbury Festival
HADRA Trance Festival
ID&C Ltd (2013)
Kendal Calling
Live Experience
Stack Cup
Peppermint Bars
Rockstar Services
Read more
---
Donations
I'm lucky enough to work in the music industry,
but it's a business where sometimes air travel is unavoidable.
Therefore I'm delighted to participate in this great initiative by AGF & Trees For Life.
23/04/2019
To offset my return flight to Spain
01/03/2019
Cambridge Folk Festival
Donated by
Cambridge Folk Festival
25/09/2018
15 trees from our conference delegates at GEI10 and 37 trees from our A Greener Festival Awards
19/04/2018
We are delighted to support Festival Wood and are donating to give back to the natural world in recognition of the carbon emissions that we directly produced operating the Folk Festival
Donated by
Cambridge Folk Festival
19/09/2017
Cambridge Folk Festival
Donated by
Cambridge Folk Festival
22/11/2016
Donated by the visitors to ILMC 28
Donated by
International Live Music Conference - ILMC28
26/08/2016
For out climate neutral 2015 business
Donated by
Stichting Stimular
22/04/2016
Good luck with the project! Music Industry Yorkshire (Higher Rhythm)
22/07/2015
Good luck with the project; more power to you! Music Industry Yorkshire (Higher Rhythm) .
21/07/2015
More power to you! Music Industry Yorkshire (Higher Rhythm)
20/07/2015
Such a huge return for such a small donation. More power to you!
20/07/2015
Donated by
Stimular Foundation
20/05/2015
I love you Treeees!
03/03/2015
Keep up the good work! Really good new website...
Donated by
Lily-Rose King
05/02/2015
Donated by
The Festival Wood
30/04/2012