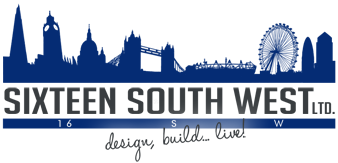 Sixteen South West LTD.
We are a south of the river based building company in london who take a modern and fresh view to property improvements.
Our take on ensuring 100% customer satisfaction is as fresh as a northern breeze, we embrace new technology and innovation; not just in the latest eco-friendly materials and methods but also in how we interact with and satisfy our clients. For instance this might mean that we use the latest in insulation materials when doing house extensions in south London; or a state of the art low energy, infra-red covert CCTV system installed when doing home security in London.
We work strictly to budget and completions are always on time whether the job is a residential extension or a commercial refurbishment in London, our skilled tradesmen and women will endeavor to turn your ideas and dreams into tangible reality. While our management team will work with you to ensure that, together, we achieve the most cost effective and aesthetic outcome.

www.sixteensouthwest.co.uk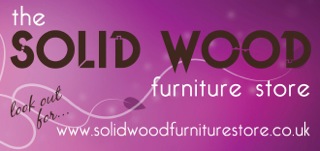 The Solid Wood Furniture Store
The Solid Wood Furniture Store is delighted to be able to offer you the finest in REAL WOOD furniture, requiring little or no assembly
and definitely no flat packs.
Read more
---
Donations
Donated by
Sixteen South West Ltd. and The Solid Wood Furniture Store
02/07/2013