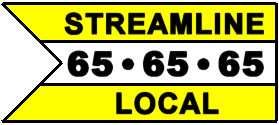 Streamline Taxis (York) Ltd., a premier 24/7 private hire firm, have been established in York since 1937 and are aware of the impact we, as a company, have made upon the environment.
Streamline are committed to making all changes practicable in reducing our carbon footprint including the replacement of larger engine vehicles to both hybrid and electric.
Amongst changes within the company, Streamline Taxis (York) Ltd. are a strong supporter of Trees for Life and aim to continue making contributions in order for the charity to continue their essential work.
Read more
---
Donations
Donated by
Streamline Taxis (York) Ltd
05/06/2014