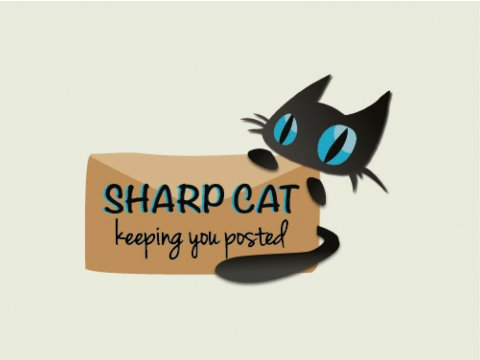 At Sharp Cat direct mail and print we actively engage ourselves in green matters. Aside from working with renewable FFC material and Royal Mail Sustainable Mail, Sharp Cat is a very keen re-user and recycler of all things; paper stock, cartons, hardware, printers, toners are all parcelled into departmental recycling stations – and Sharp Cat colleagues like to compost their very large supply of tea bags daily whilst running a very successful scheme recycling pallets within the local community.
Sharp Cat ex-pallets have been reinvented in clubs, allotments, homes and gardens, as plant pot displays, green house shelving, mini-theatrical stages and dens with more innovative ideas appearing. Behind the scenes, desks, washrooms and work areas are scrubbed with eco-friendly, animal-friendly, tested-only-on-humans products.
Well prepared mailing is a sustainable and effective mode of communication with an efficient carbon footprint. Accurate data is at the forefront and key measures can help; update mail files against national databases to reduce gone aways, de-duplicate data for single packs only to each address, run data against the Royal Mail PAF® for address accuracy and on top of these, Sharp Cat provides a unique free of charge mail returns flagging service for clients to electronically update central files so that no return to sender future print and postage is wasted.
As you would expect, all of the material that Sharp Cat prints onto is recycled or FFC sourced. We are very enthusiastic about working with Trees for Life and from April 2015 with every mailing project that Sharp Cat carries out a new tree will be planted. Working with our insightful clients, together our Trees for Life grove is going to develop into a forest. ​
Read more
---
Donations
Donated by
Sharp Cat Limited
01/03/2017
Donated by
Sharp Cat Limited
01/06/2017