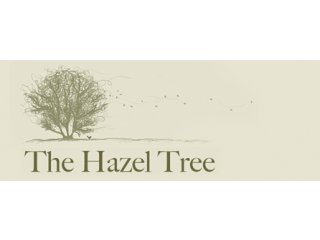 From reading about Britain's native trees and the Caledonian Forest, I want to lend my support to the work that Trees for Life is doing in conserving and regenerating these precious natural habitats. All these woodlands, and the wild flowers and vibrant wildlife communities that flourish alongside them, are a unique legacy that we cannot afford to lose. They help to define Scotland's landscape, and they are an important part of its natural history and folklore - so let's help to protect them!

This grove of trees has been set up by me, Jo Woolf. I write an online magazine called The Hazel Tree, and in 2016 I produced a calendar which helped to support Trees for Life. I intend to do the same for 2017, so stay tuned for updates later in the year. However, the support is ongoing - if you enjoy reading my posts on The Hazel Tree, I hope that you will join me in planting one or more trees in my grove, so that Scotland's forest habitats can be preserved."
Visit www.the-hazel-tree.com to find out more.
Read more
---
Donations
Donated by
Linda Francavilla
Donated by
Linda Francavilla
25/06/2019
Donated by
Linda Francavilla
25/05/2019
Donated by
Linda Francavilla
25/04/2019
Donated by
Linda Francavilla
25/03/2019
Donated by
Linda Francavilla
25/02/2019
Donated by
Linda Francavilla
25/01/2019
Donated by
Linda Francavilla
25/12/2018
Donated by
Linda Francavilla
25/11/2018
Donated by
Linda Francavilla
25/10/2018
Donated by
Linda Francavilla
25/09/2018
Donated by
Linda Francavilla
25/08/2018
Donated by
Linda Francavilla
25/07/2018
Donated by
Linda Francavilla
25/06/2018
Donated by
Linda Francavilla
25/05/2018
Donated by
Linda Francavilla
25/04/2018
Donated by
Linda Francavilla
25/03/2018
Donated by
Linda Francavilla
25/02/2018
Donated by
Linda Francavilla
25/01/2018
Donated by
Linda Francavilla
25/12/2017
Donated by
Linda Francavilla
25/11/2017
Donated by
Linda Francavilla
25/10/2017
Donated by
Linda Francavilla
25/09/2017
Donated by
Linda Francavilla
25/08/2017
Donated by
Jackie Jay Robertson
15/08/2017
trees for life
10/08/2017
Sales of calendars
19/12/2015
Donated by
Jo Woolf (via calendar sales)
05/11/2015
via The Hazel Tree – sale of calendars