Add to this grove
Office interior design and furniture has long been associated with the use of wood. On this page the leading Scottish commercial interiors company shows it's commitment continual improvement of our Environmental Management System.
The name of Beech wood is strongly embedded in our company name. The hard, pale and fine-grained timber is traditionally used in worktops and is not a native tree in Scotland. The Beech is classified as a native in the south of England (although not native to the British Isles) and as a non-native in the north where it is often removed from 'native' woods. As an interior design, office fit-out and furniture company we encourage the use of responsibly sourced timber and timber products. Apart from the professional use of wood, we all love the great Scottish outdoors for walking, running and relaxation outside office hours.

Read more
---
Donations
"Caring for employees. Supporting communities. Doing Business responsibly." Is key for global electronics manufacturer Plexus in Bathgate. Their new office space of 21,528 SqFt, equates to 280 trees!
20/06/2019
Tours by Locals provide guides for the more independent and adventurous style of traveler. Now their new 2153 SqFt offices in Glasgow gives their clients an extra 28 trees to enjoy in The Highlands!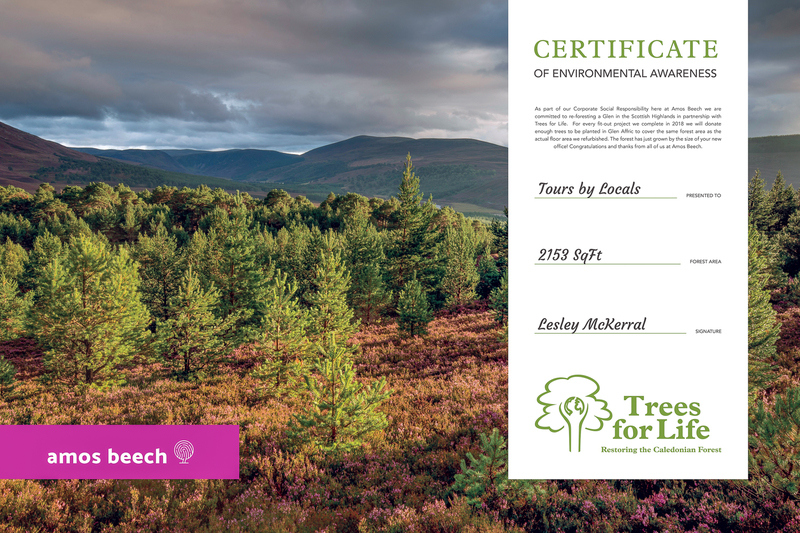 09/01/2019
MNM Developments believes in high standard of workmanship and environmental excellence in the homes they build. Now they are enjoying their new offices and future generations will enjoy 24 new trees!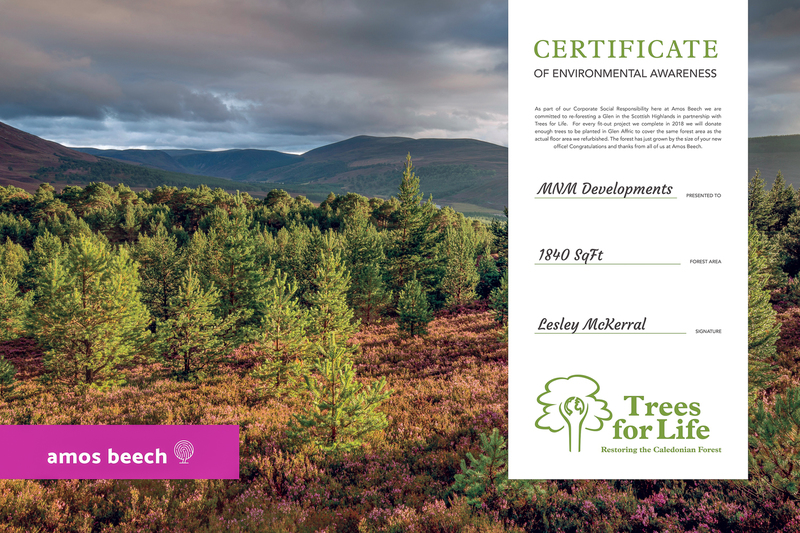 09/01/2019
Online tyre retailer Blackcircles.com embarked on an office relocation and fit-out project and are now in their new offices at Tanfield, Edinburgh. Their 7545 SqFt of office space equates to 98 trees!
Donated by
Donated by Amos Beech
19/11/2018
Axon Cable had their offices refurbished and re-furnished. Their 6146 Sq Ft office space now equates to 80 new trees to be planted in the Caledonian forest!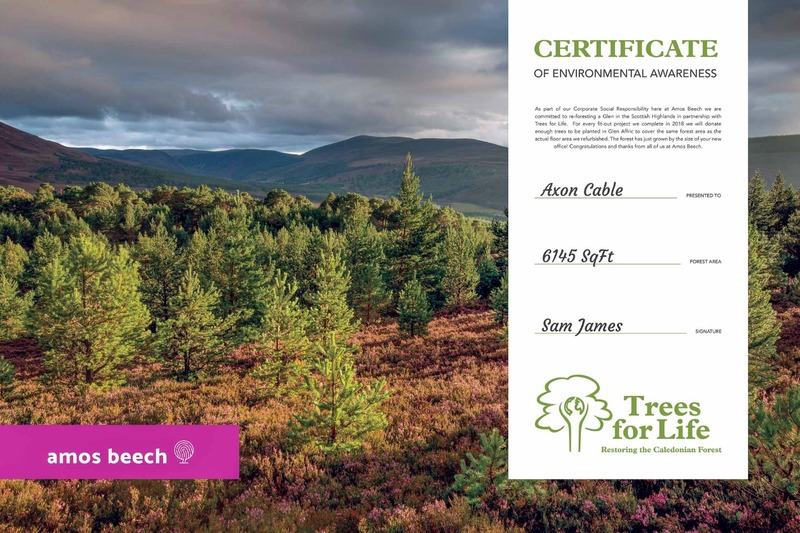 16/10/2018
Scotland Food and Drink moved into their new 3200 SqFt office in Edinburgh and continues to make Scotland's Food & Drink industry, an example of responsible, sustainable and profitable growth.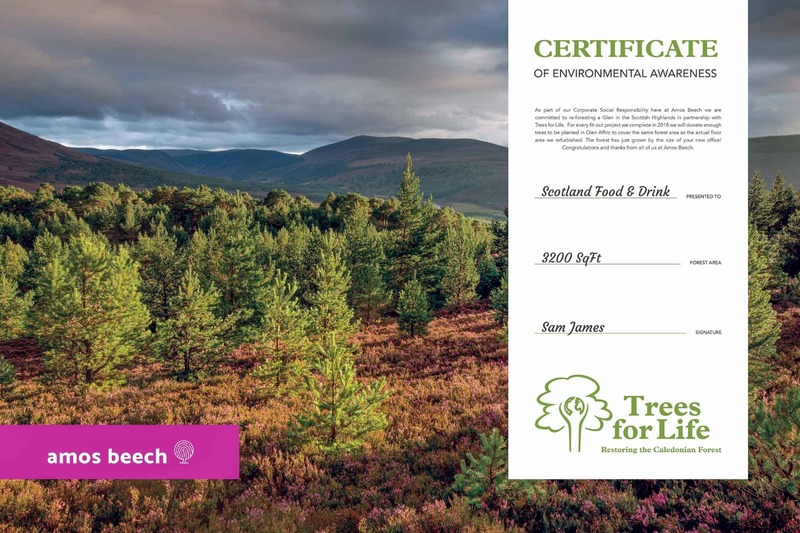 04/09/2018
Mackenzie School of English moved to new premises over three floors in a traditional sandstone church building in Leith. Amos Beech donated enough trees to be planted to match their 9000 SqFt space.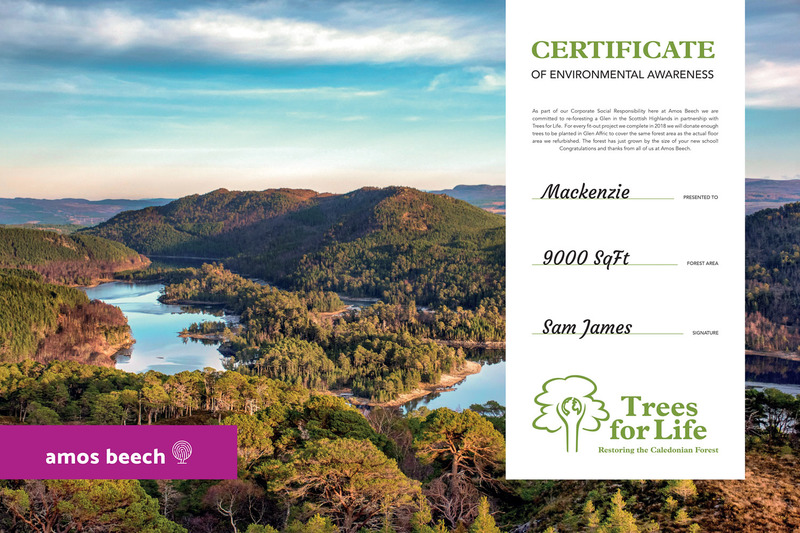 06/06/2018
CitNOW a provider of video services for the automotive industry have just moved into their new offices in Stirling. Amos Beech donated enough trees to be planted to match their 3500 SqFt office space.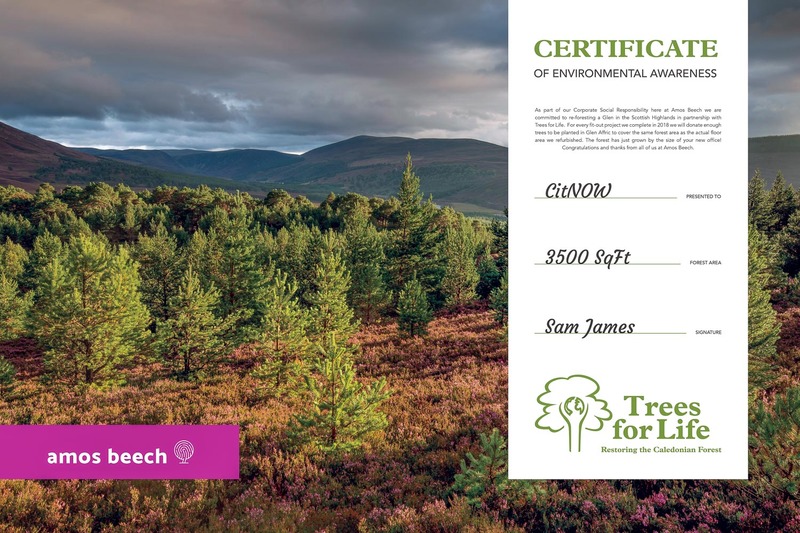 12/03/2018
One of our drivers frightened other road users by slewing off the slip road and going straight across to the outside lane on the A9 at Stirling. He apologised but felt he had to do more.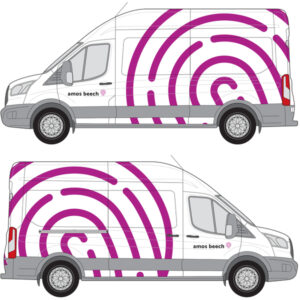 26/02/2018
Donated by
Kit-Har McLaughlin
13/12/2017
Donated by
Carolynn Cruickshank-Gray
06/10/2017
Donated by
Kit-Har McLaughlin
04/09/2017
Donated by
Lesley McKerral
01/09/2017
Donated by
Vincent Hartman
24/08/2017