Add to this grove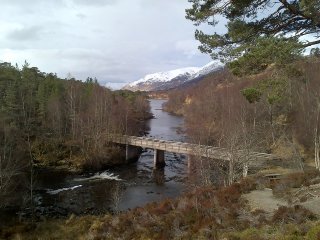 Westward B&B supports Trees for life in its ambition to regenerate the Caledonian Pine Forest in Glen Affric. We are delighted to welcome travellers from all over the world who come to visit this unique environment and donating a grove of trees is an opportunity to help carbon offset their journeys. We aim to purchase a tree a month to help create a sustainable forest for the future. Thank you for your help.
Read more
---
Donations
Thank you to all who book direct! We've been able to add more trees to the grove.
09/08/2021
Thanks to our guests Cristina, Ben & Kathryn
04/05/2021
In memory of my Aunt x
07/11/2019
Thank you to our guests for their donations this season
07/11/2019
Thankyou Jan and Laura for your generous donation.
08/09/2019
Thanks to our visitors donating trees is something positive we can do
29/08/2019
We are very impressed with Westward's green policy and being in the tree business ourselves we are delighted to be able to contribute to this great project. Sue and Alister Rankine, Directors
Donated by
Hillside Trees Ltd
27/05/2019
In memory of Lawrence Jones.
Let these trees grow old and strong in the heart of the Glen.
17/04/2019
Trees for the new season!
21/02/2019
Thank you to all our guests who have donated towards our trees for August and September 2018
19/09/2018
Thank you Rowena for adding to the Westward B&B Grove!
Donated by
Rowena Whitelaw
16/07/2018