Have you seen a red squirrel?
It has now been four years since we began our Red Squirrel Reintroduction Project, with the release of 19 red squirrels into ancient pinewoods around Shieldaig on a dark and rainy night in late February 2016.
The aim of the project is to restore reds to the northwest Highlands – an area which we know they used to be present in but from which they have been missing for several decades. The region is free from grey squirrels so, critically, these new populations will be able to expand without the threat of competition or disease. This should significantly increase the number and range of reds in the UK and provide a huge boost to the conservation of this much-loved species.
Since that first release, we have carried out a further eight reintroductions, to Coulin Estate, Plockton, Inverewe Gardens, Attadale, Letterewe and the Reraig peninsular, plus another two further afield at Spinningdale (near Bonar Bridge) and on Ardtornish Estate in Morvern.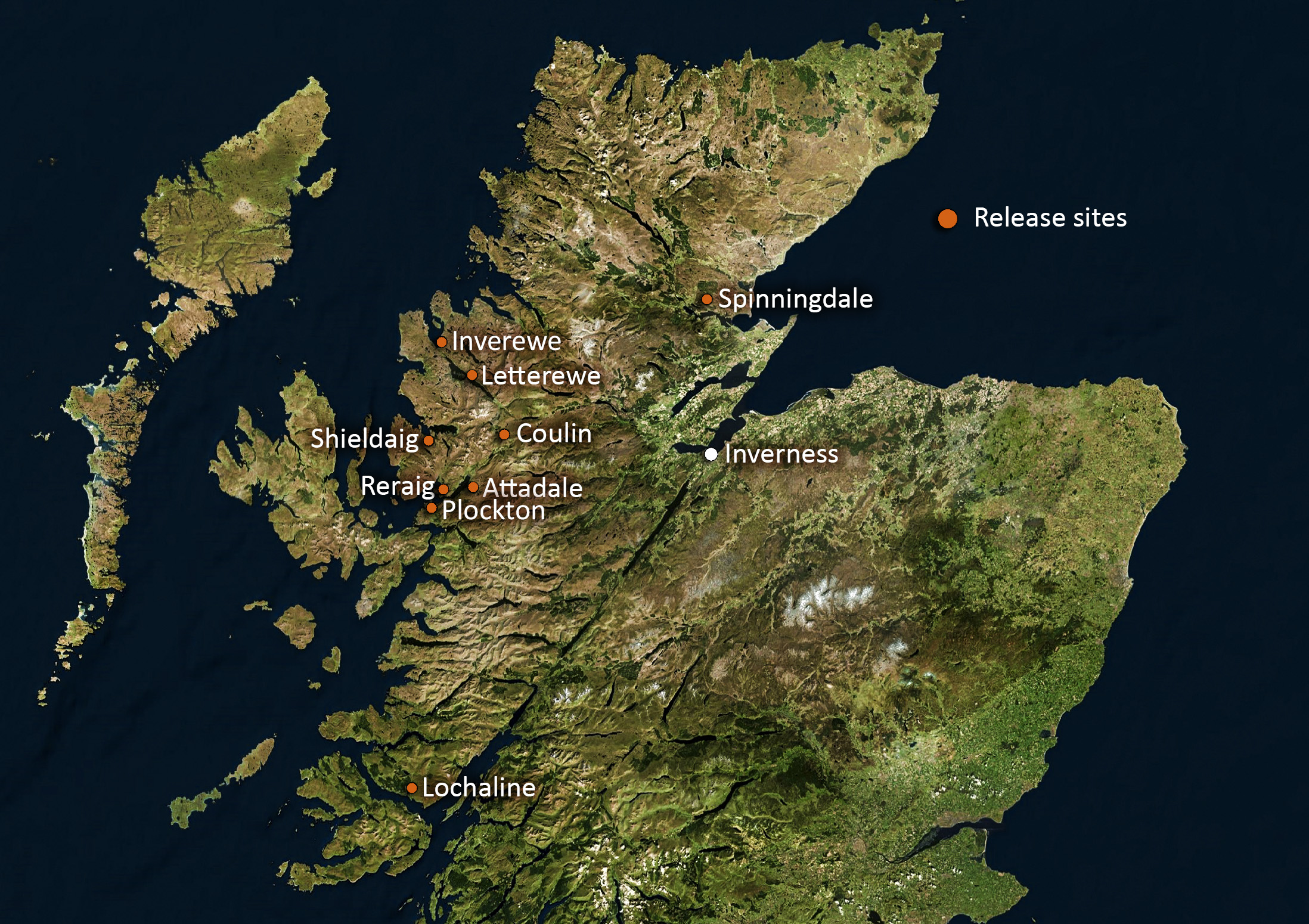 We're absolutely delighted to see that all of the new populations are flourishing – the squirrels are expanding throughout the woodlands and are breeding successfully each year.
One of the reasons we know they are doing well is because of sightings reports. These are incredibly useful for our monitoring as they tell us whether squirrels are still present within the original release sites and how far afield they are travelling to colonise new woodland. We now know that squirrels are present in at least four new woodlands that are a significant distance from where they were released – in one case, 16 km away! Reports of young squirrels are also very exciting as they let us know that the squirrels are breeding successfully.
Our long-term goal was always for as many of the released populations to link up as possible so it is really fantastic to see this expansion occurring.
September 21-27 is National Red Squirrel Awareness Week and as part of this we are taking part in the Great Scottish Squirrel Survey. This is a national survey which records sightings of both red and grey squirrels, to see how the two species are faring. It is reds that we are particularly interested in in the Highlands, as there are no greys present, and we are especially interested in sightings around our release sites.
So please do let us know if you see a squirrel – whether it's in your garden, a woodland or as you're driving along – visit scottishsquirrels.org.uk to log your sighting.
Thank you and to everyone who has helped with the project – we really couldn't have done it without all of the local people who have so enthusiastically helped with the releases, feeding and monitoring.