Sylvia Wilson, ne Thomson, formerly Walker's memorial grove
Born August 25, 1912 br / Died February 23, 2009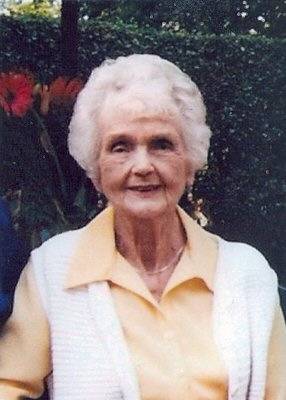 In celebration of the life of a wonderful, loving and generous friend.
Sylvia was born in Scotland the year the Titanic sank. When her mother was unable to care for her, she was placed in the Poor Law residential school in Hanwell, London, known affectionately as the Cuckoo School. She loved to write and to celebrate her 80th birthday, published a little book about those early days. She also wrote many poems which are treasured by her family and friends. Sylvia was married twice and had 4 children, 9 grandchildren and 18 great grandchildren. She touched the lives of so many people, and was such an inspiration to them all. This grove is dedicated to her memory.
P ainting the world with sunshine
E rasing with every brush stroke the dread and fear
A pplied by those with the lust for power.
C reating new standards and ethics to
E ncompass every race whatever colour or creed.
By Sylvia Wilson