Jeanne Shepard's memorial grove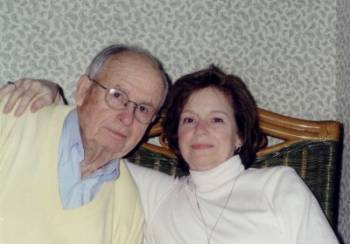 We would like to dedicate this grove of trees to our dear friend Jeanne, who passed away at home in Mississippi, USA in August 2007 after a brave battle with cancer.
Both Jeanne and her husband Tom Shepard had a great love for Scotland, her people and landscape, and made many transatlantic visits.
We hope the spirit of that friendship continues on forever, as will the memory of such a kind, thoughtful and gracious friend that is sorely missed live on in our hearts and minds.
Jeanne would have loved the idea of restoring the original Caledonian Forest with native species as she had a great appreciation of Nature including plants and trees, and believed in preserving and protecting the environment. We sincerely hope her family and friends agree, and that they can share in our dedication to Jeanne by having an opportunity to visit the grove, and in doing so remember a fantastic wife, mother, grandmother and friend.
With much love and with fond memories,
Claudia and Lyall Anderson
(Cambridge, England)