Patrick Stephen Crofton Abell's memorial grove
3rd January 1943 - 3rd June 2007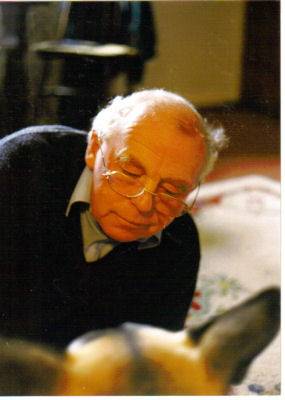 This is for Dad.
A much loved Husband, Dad and Friend to many who miss him dearly.
Paddy loved his trees and spent a life time collecting acorns, conkers and any other seeds or small saplings that he would plant in a collection of pots that littered the garden. More recently when Mum and he moved they spent time planting them in their garden and Dad could often be seen wondering through it, watching them grow.
Just after Dad died I found this quote from The House at Pooh Corner by A. A. Milne, the chapter is entitled "In which Christopher Robin and Pooh come to an enchanted place, and we leave them there". The last paragraph conjures up a place where Dad and our much loved dog Harris, who was put down a couple of months before Dad died, might be.
'So they went off together. But wherever they go, and whatever happens to them on the way, in that enchanted place on the top of the Forest a little boy and his Bear will always be playing.'
It's not so much that Dad isn't there anymore it's just we don't see him very often, he is with us all the time and if we ever need to find him then we can go and look in the enchanted forest. We all miss you dearly.