Scott Wood's memorial grove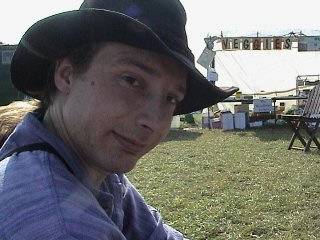 This glade is dedicated to Woody.
Our friend. Our brother. Our son.
Architect of the second generation of Lemons.
You were a crossing point for so many groups of people, and are responsible for so many lasting friendships. You made all our lives better.
every obscene mission undertaken
every battered hat
every frame tent held together by gaffa tape and twigs
every lemon launched
every sub-1-minute rolling time
every swirling flame
every shaft of the sunrise at the stone circle
Is yours.
Do not stand at my grave and weep;
I am not there. I do not sleep.
I am a thousand winds that blow;
I am diamond glints of snow;
I am the sunlight on ripened grain;
I am the gentle autumn's rain.
When you awaken in the morning's hush;
I am the swift uplifting rush
of quiet birds encircled flight.
I am the soft star that shines at night.
Do not stand at my grave and cry;
I am not there, I did not die.