A Grove of trees in the Scottish Highlands
Memorial grove for Laura Lawson

Laura Lawson


7 November 1978 - 1 November 2009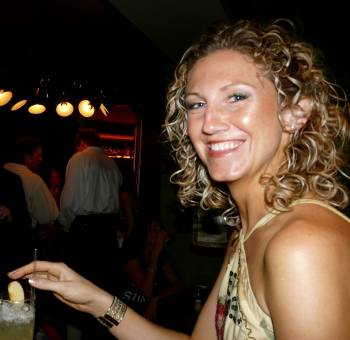 Do not stand at my grave and weep
Do not stand at my grave and weep;
I am not there. I do not sleep.
I am a thousand winds that blow.
I am the diamond glints on snow.
I am the sunlight on ripened grain.
I am the gentle autumn rain.
When you awaken in the morning's hush
I am the swift uplifting rush
Of quiet birds in circled flight.
I am the soft star-shine at night.
Do not stand at my grave and cry;
I am not there. I do not die.
Say not in grief, "She is no more" but live in thankfulness that she was...
This grove of trees is for Laura - a beloved daughter and sister, caring godmother, brilliant teacher and our dear, much missed friend.
We admired your many talents and accomplishments, but loved you more for your thoughtfulness and care for others, your integrity, humanity, energy and optimism, romantic heart, beautiful smile, generous laughter and loyal friendship.
We remember you always, with much love
Clare Little, Faaiza Mallick, Katy MacDougall, Laura Mackinnon, Sharon Mackenzie and Wendy Kennedy
Say not in grief... variation on the Hebrew proverb
Do not stand at my grave and weep - attributed to Mary E. Frye