Janice Short's memorial grove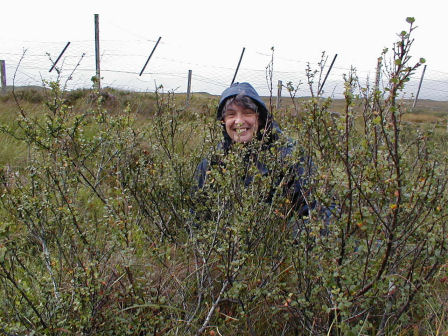 Janice came to Trees for Life in 1998 and worked with us as a long term volunteer doing field survey work and leading volunteer work weeks. Her passion for nature was apparent in all she did and her extensive knowledge of plants was infused with inspiration, which made working with her a joy. Although she did some office based work, she was in her element when she was out in the forest or on the open hill side. In recent years she continued to lead volunteer work weeks occasionally, helped with our mailing and assisted with montane scrub surveys on high ground. Her enthusiasm, sense of humour and bright smile have been missed by all since she lost her battle with cancer in early August this year.
A grove of aspens was planted at Corrimony in Autumn 2006 and Spring 2007. Grid reference NH34282 B27435.