Andrew and Celia's Wedding Grove's wedding/partnership grove
3rd August, 2013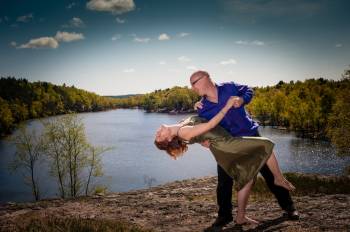 We first met in Edinburgh in 1997
and have therefore decided that it would be fitting
to dedicate a grove there to our marriage,
where it all began.
We would be very grateful if you would contribute
to have further trees planted here on our behalf
to flourish as does our marriage.
When we visit it, as we one day shall,
we hope to find a little piece of Scandinavia
back in the currently deforested Scottish Highlands.