Celebrating the life of Liam MacDonald's memorial grove
23 November 2013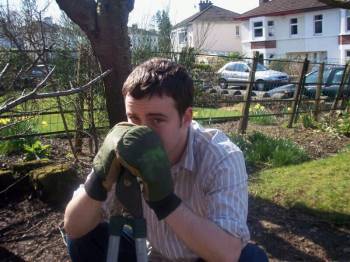 With great sadness we record the passing of Liam MacDonald a vibrant young committed environmentalist who loved the outdoors and nature.
Liam graduated in 2009 in Inverness with a BSc with distinction in Sustainable Forest Management with Forestry Conservation.
He also won the Best Student award from the Institute of Chartered Foresters (ICF) and the Scottish Woodlands Prize on behalf of Scottish Woodlands Ltd.
We are Colleagues of Elizabeth his mother and really wanted to do something respectful and positive, so creating a living tribute to him in his beloved Scotland is the perfect choice.
We hope you will add to this grove and support the restoration of the forestry we all depend on as a living memorial to Liam and as somewhere the family can hopefully find peace.
From: Michelle Mark Paul Graham Stuart Alistair Mac Richard Christine Moira Nicky Cathy Liz-Ann