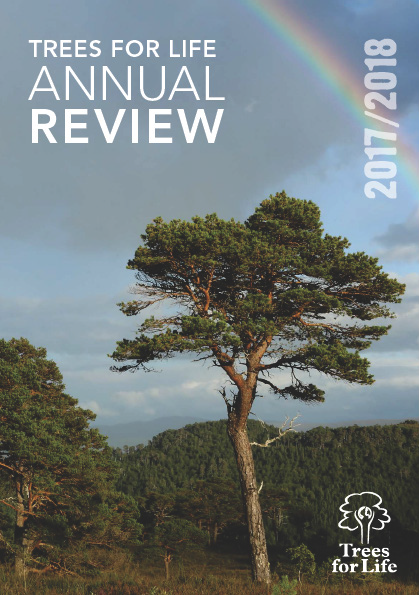 Trees for Life is Scotland's leading conservation volunteering charity. Our vision is to restore the Caledonian Forest to the Scottish Highlands.
The Caledonian Forest once covered a large part of the Highlands as extensive stands of majestic Scots pines, interspersed with birch, rowan, juniper and aspen trees. It was the UK's equivalent of the rainforest but has been reduced to just a tiny fraction of its former range. Most of the surviving forests now consist of old trees reaching the end of their lifespan, with no new trees replacing them because of overgrazing by deer and sheep. Urgent action is required to conserve and extend these forests before it is too late.
We are working with a number of partners across our Core Area including Forestry Commission Scotland, The National Trust for Scotland, RSPB and private landowners, to grow the Caledonian Forest of the future through planting native trees, removing non-native species and fencing seedlings to protect them from overgrazing. Our long term goal is to create a mature, healthy forest and to reintroduce missing species of wildlife, such as the beaver, wild boar, lynx and wolf.
In 2008 Trees for Life purchased Dundreggan Estate, an area of 10,000 acres of wild land near Loch Ness to establish a major forest restoration programme. This includes growing rare trees in our tree nursery, delivering volunteer Conservation Weeks and planting groves of trees generously funded by our supporters.
Our work is about people as much as places. The majority of our forest restoration activities are carried out by volunteers, with hundreds of people joining us from all over the world every year.
Our volunteers have already planted over a million trees and we are now have set ourselves a target to reach our second million - helping to secure the Caledonian Forest for generations to come.
| | |
| --- | --- |
| Volunteer with us and have an unforgettable experience in the wild heart of the Scottish Highlands | Generous support by donors is vital to help save the forest and all the wildlife which depends on it. Regular donations underpin all that we do. |