A Grove of trees in the Scottish Highlands
Timberbush Tours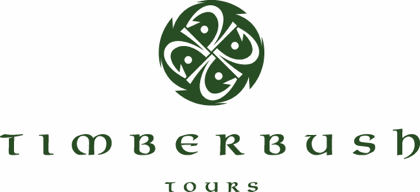 Timberbush Tours delivers award-winning tours of the Scottish Highlands and Islands and beyond. Established over 14 years ago, we are one of Scotland's longest-running tour operators, with some of the most experienced, entertaining and knowledgeable guides in the country. We are proud to share with you the real Scotland, supporting local communities and businesses throughout each of our tours, and taking you off the beaten track to explore some of Scotland's hidden gems.
Our Commitment to the Environment
When exploring Scotland with Timberbush Tours, you can be confident that you are joining a company who takes their responsibility to sustainable tourism very seriously.
We can't wait to show off Scotland's beautiful natural heritage to our guests, and we truly appreciate the importance of giving something back to our countryside, taking excellent care of it, and preserving it for future generations.
We are proud to have achieved a Silver Award in the Green Tourism Business Scheme, which reflects our ongoing commitment to sustainable tourism throughout every aspect of our business. This means that we consider the environmental credentials of everything we use - from which paper we print our brochures on, right up to which coaches we buy. We also recycle all waste generated both on and off our tours, and work closely with great conservation charities, such as Trees For Life, to help preserve Scotland's natural heritage and rebuild our native Caledonian forest.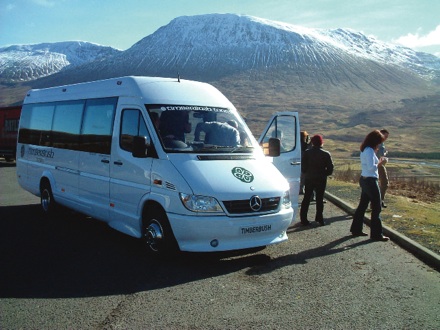 Each of our luxury Mercedes Benz coaches used on our tours are replaced every 3 years, to ensure they remain at the highest spec, are fuel efficient and environmentally friendly. Our guides are also given special training on how to drive in the most fuel efficient manner, which ensures we keep our carbon footprint as small as possible, whilst still allowing our customers to experience rural Scotland.
Aside from preserving the countryside itself, we also aim to help local businesses across Scotland thrive, and encourage our guests to use local accommodation providers, eateries and shops. We provide discount vouchers for our guests to use before, during and after their time with us, which allow them to sample real Scottish hospitality, food and craft, whilst boosting local economies across Scotland. On our extended tours, we divide our guest's accommodation evenly amongst the accommodation providers in the local area, and do not take a commission for booking our guests there.
We encourage our guests to make a donation to Trees For Life when booking their tours, and would like to thank them for their ongoing support in keeping Scotland green!